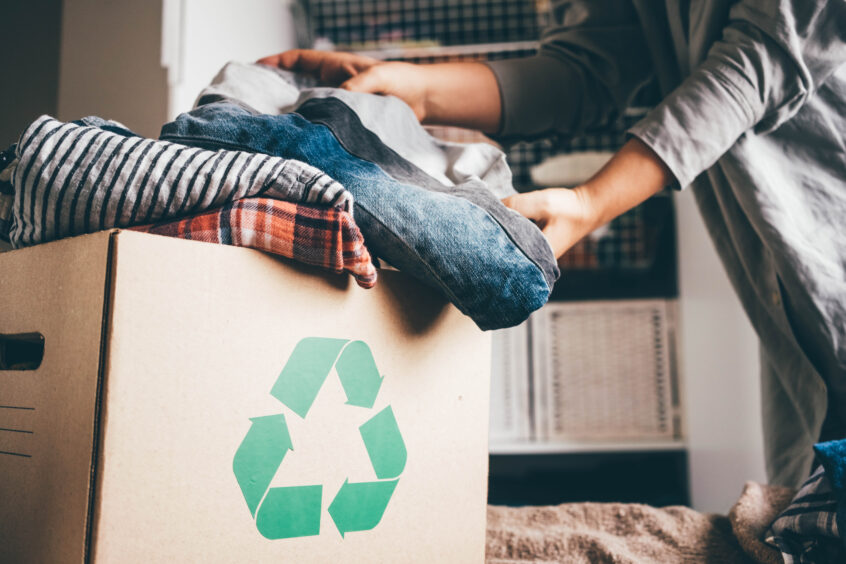 UK-based Worn Again Technologies has raised £27.6 million to build a textile recycling demonstration facility in Switzerland, signalling an increase in demand for circular solutions. 
The plant will use Worn Again's polymer processing technology to upcycle around 1,000 tonnes of textiles each year.

 

Textile production

consumes 98 million tons of non-renewable resources annually

, with less than 1% currently recycled.

 

Worn Again's fundraising is a signal of the increasing demand for circular technologies. This is being driven by increasing regulation of materials waste, as well as consumer and investor concern.
Worn Again will dedicate use the funds raised for the construction of a large-scale demonstration facility in Winterthur, Switzerland, with the capacity to upcycle 1,000 tonnes of textiles per year. The company will also be expanding its team as it brings its technology to commercial scale. 
Its latest backing came from existing strategic partners, including Swiss engineering and manufacturing firm Sulzer (SIX:SUN), material solutions provider Oerlikon (SIX:OERL) and fashion retailer H&M (STO:HM B). 
Erik Koep, Worn Again's chief executive, said: "We are extremely happy with the results of this funding round, which was our most successful so far. As such, it demonstrates the strength and growing interest in our textile recycling framework. We are well-positioned to enter the next phase of our business growth, as we can get closer to offering large-scale commercial facilities for blended polycotton materials." 
"The time for circular strategies and their enabling technologies is now. This is why cutting-edge projects, such as Worn Again Technologies' demonstration plant, are so valuable and are advancing at pace alongside current market trends and demands", added Oerlikon Polymer Processing Solutions Division chief executive Georg Strausberg. 
Textiles have negative environmental impacts throughout the value chain
The production of natural fibres requires huge amounts of land, water, fertilisers and pesticides, while the manufacturing of synthetic materials is an energy intensive process that demands substantial volumes of chemical and fossil fuel-derived feedstocks. 
Textile treatments such as dyeing use even more resources, while also releasing wastewater that is usually contaminated with hazardous chemicals and heavy metals. With almost a third of textile waste being unsuitable for direct recycling, the vast majority is either landfilled or incinerated – resulting in further pollution and the loss of valuable resources. 
Worn Again's circular solution
Worn Again has developed a polymer recycling process that separates polyester and cotton, allowing them to be decontaminated and recaptured from non-reusable items including textiles and PET plastic bottles. 
The extracted materials can then be used in making new products, thereby closing the loop to reduce both resource consumption and waste. Worn Again's eventual plans are to license the technology to global plant operators, accelerating the transition to a circular economy. 
Supportive policy development and consumer demand are fueling investment in circular technologies
Circular business models are increasingly being incorporated into legislation, with the EU currently developing its ecodesign requirements as well as a strategy for sustainable and circular textiles.
Although the UK is no longer strictly bound by the EU's Circular Economy Package, it has transposed many of the same themes and provisions into its own regional policy frameworks. 
Such legal pressure, combined with an increase in consumer demand for sustainable products, is driving brands such as H&M to prioritise circularity within their sustainability strategies.
As regulatory bodies step up their efforts to crack down on unsubstantiated sustainability claims, these brands will be further incentivised to ensure that their actions match up with their words. Failure to do so puts them at risk of both punitive measures and reputational damage.  
As companies recognise the need to develop new business models that align with changing market expectations, circular technologies that transform waste into economic opportunities will step in to benefit all stakeholders involved.
This shift has already begun, with Worn Again's latest funding round reflecting a growing trend towards circular economy investments.