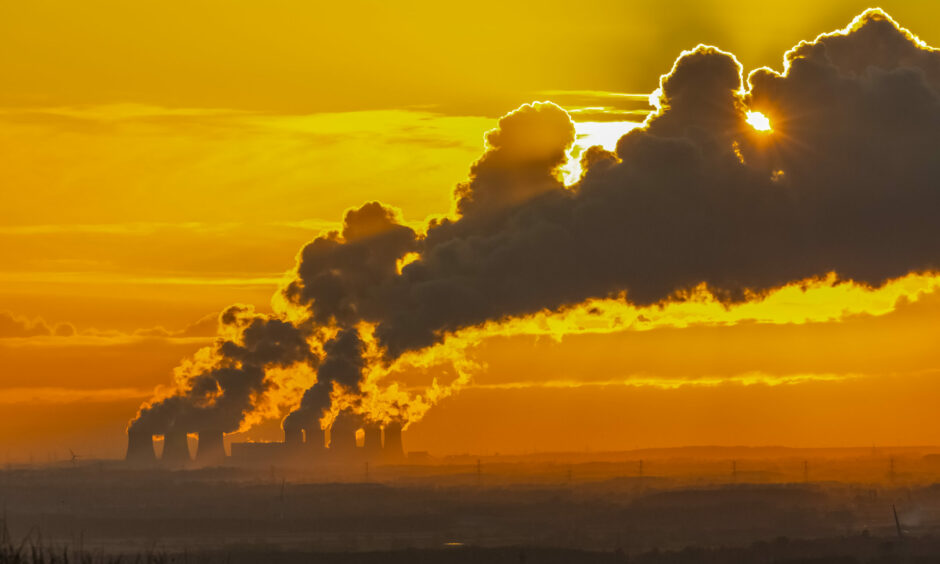 Supermajor ExxonMobil (NYSE:XOM) has lent its backing to a new decarbonisation cluster proposed on England's south coast, which could see up to 3 million tonnes of CO2 stored per year.
US energy giant is backing a new decarbonisation cluster proposed on England's south coast.
The carbon capture and storage project is expected to store up to 3 million tonnes of CO2 per year.
It will serve major emitting projects such as ExxonMobil's Fawley refinery.
Launched on Tuesday, the plans would establish a new carbon capture and storage (CCS) cluster around the Solent, a major shipping channel between Great Britain and the Isle of Wight which hosts marine hubs including Southampton and Portsmouth.
Central to the group's efforts is a bid to "position the Solent at the centre of low carbon fuel production" in the UK, linking capture facilities to major emitters, infrastructure such as ExxonMobil's Fawley refinery and fuel consumers in the aviation, power generation and marine sectors.
Speaking ahead of the launch Matt Crocker, SVP for strategy and business development at ExxonMobil's low carbon solutions arm, told Energy Voice: "This is the cluster for the southern coast of the United Kingdom, which obviously is a very important population centre and important for industry and other connectivity – so the Solent has a big influence, not just in the local industries but further in the country," he added.
According to its backers, the project could capture approximately 3 million tonnes of CO2 per year – nearly enough to cover the roughly 3.2m tonnes emitted by energy-intensive manufacturing across the region.
Further plans would see the CCS facilities linked to a network that will produce, store, and distribute hydrogen for the region.
Details on this component are scarce, however a 2021 feasibility study by Exxon, Global Investment Group and network operator SGN estimated that CCS facilities could capture around 2 million tonnes of CO2 per year, including emissions from a proposed hydrogen hub with "initial hydrogen production of around 4.3 TWh of hydrogen per year".
"If technical and business feasibility is confirmed, and with the right Government support, hydrogen production could commence as early as 2030," the study noted at the time.
Green fuels
Mr Crocker it was "too early to talk about specific opportunities or investments" in the project, but hoped Tuesday's launch event would officially put the Cluster "on the map."
Alongside founding members Solent Local Enterprise Partnership, ExxonMobil and the University of Southampton, some forty partners from a range of sectors are already on board including logistics group DP World, Southampton Football Club, British Airways, cruise line Carnival and Airbus.
As well as energy, efforts will focus on providing decarbonised fuels for the aviation and marine sectors, given the Cluster's links to nearby Gatwick and Heathrow airports and the Solent's ports.
Another option "further out" would be to explore the potential for hydrogen to supply domestic heating and for use by local industry, he added.
Pointing to a recent carbon capture contract signed in Louisiana, he said these kinds of services would increasingly form part of the group's offering.
"As ExxonMobil we're not just looking at decarbonising our own operations, but also providing that as a solution to third parties," he said. "We would be looking around the Solent Cluster for the other sources of emissions, but predominantly power generation, aviation and marine would be the three key sources."
The Solent Cluster joins a host of other decarbonisation hubs across the UK, including north east and central Scotland – in which ExxonMobil is also involved – the Humber, Teesside and South Wales among others, all of which are keen to secure backing as part of the government's Cluster Sequencing programme, currently divided into Track 1 and Track 2.
Despite this competition Mr Crocker was confident the project would make a compelling case for support, should it bid for any government investment.
"This would be the only cluster on the south coast of England. It's got a very prominent position – as all the clusters do – but this one in particular because of the very large population centres and then the reach this has, particularly into, say, the airports and London," he said.
"I think we're optimistic that there will be strong support."
Acorn and hydrogen
As for the Scottish Cluster, ExxonMobil has existing memoranda in place that would see emissions from its gas terminals at St Fergus captured and stored offshore using infrastructure as part of the Acorn project, and a similar expression of interest for its Fife ethylene plant.
Mr Crocker had no further update on the progress of the scheme as the consortium awaits further updates from government on its status within the "Track 2" process, but said the company was "looking at opportunities not only associated with our existing operations, but other emitters in the in the area and studies and understanding are continuing to develop on that cluster."
Looking to wider energy transition opportunities, he said hydrogen production and supply would likely form a major component of the company's business in the UK, particularly given its "agnostic" status on the low-carbon commodity.
"What we like about the UK is it's fairly agnostic in terms of the colour of hydrogen – it supports low-carbon hydrogen rather than saying it must be blue or green or a certain type, and so there is certain favourability associated with the UK and hydrogen policy," he explained.
He said the group was evaluating "various operating models" for businesses around CCS, hydrogen and the wider energy transition, though not all were fully cemented.
"Clearly we're early in the cluster formation and the energy transition. I think we're one of the few major oil and gas companies that still has onshore operations in the UK at the Fawley facility whereas some of our competitors have exited the UK, so we will look at whichever business models make most sense and are not ruling anything out at this stage."
As yet, no CO2 storage site has been chosen, though given the "favourable" geologic storage formations in both the North Sea and English Channel, "we would expect to be able to develop a scalable world-scale CCS project here in here in the UK," he said.
Mr Crocker said ExxonMobil and its Solent partners would now work to flesh out plans over the coming months.
"As for Track Two itself, those dates are not yet clear in terms of submissions and deadlines, so that's going to be the very initial focus, and then we'll be looking to see how we work with other partners," he added.