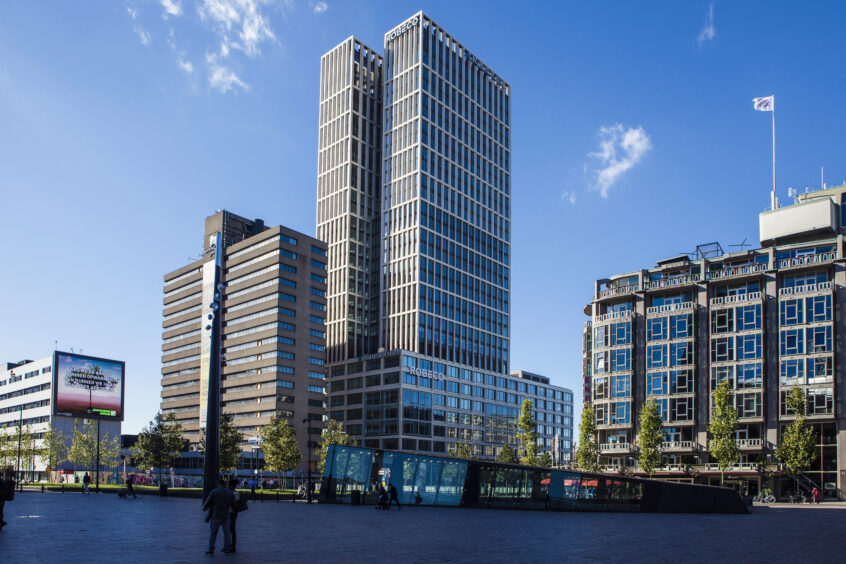 RobecoSAM's new fund is well-timed as investors call for a global response at COP15 to tackle biodiversity threats.
Netherlands-based asset manager RobecoSAM has launched a biodiversity-themed equity investment strategy.
The strategy will directly invest in companies that contribute to the transition to a nature-positive economy.
Ahead of COP15, there are calls for a global response to the biodiversity crisis, which is estimated to unlock a $10 trillion annual investment opportunity.
Robeco's strategy focuses on four clusters which represent 75% of species loss
RobecoSAM is one of the signatories of The Financing for Biodiversity pledge, which includes 111 financial institutions. The Dutch firm's new biodiversity equity strategy will focus on four investment clusters: sustainable land use, freshwater networks, marine systems and traceable products. It plans to identify 40-80 companies in these clusters, from a universe of 250 companies.
These clusters result from Robeco's own research which found that four human activities – agriculture, forestry, fishing, ocean-based aquaculture – are responsible for 75% of species loss. Companies providing investable biodiversity solutions could see their addressable market triple by 2030, according to the analysis.
Robeco's strategy will invest in companies that can make a contribution to five of the UN's Sustainable Development Goals. These include SDG 3 (good health and well-being), SDG 9 (industry, innovation and infrastructure), SDG 12 (responsible consumption and production), SDG 14 (life below water), and SDG 15 (life on land).
Solving severe global threats presents large economic opportunity
More than half of the world's GDP is at risk from biodiversity loss, according to the World Economic Forum (WEF). The destruction of natural ecosystems is expected to result in severe social and economic consequences. The WEF lists climate change as the most severe global risk, followed by extreme weather and biodiversity loss.
Human activity is the major culprit in biodiversity loss, which is accelerating faster than ever before. A strong connection between nature loss and climate change makes it even more imperative to take action against both crises. 
Investing to delay and stall this loss in a timely manner, however, can provide a $10 trillion annual economic opportunity, according to the WEF. It can also help create 395 million jobs by 2030.
Financial ministers and institutions calling for action ahead of COP 15
The Coalition of Finance Ministers for Climate Action have called for a global response to the biodiversity crisis. The demands were echoed by the Finance for Biodiversity Foundation, made up of 103 financial institutions, representing 19 countries and over €14 trillion in assets, ahead of COP 15.
COP15 is the second part of the 15th meeting of the Conference of the Parties to the Convention on Biological Diversity and will be held between 9 and 17 December 2022 in Montreal, Canada.
Financial institutions beyond asset managers are also stepping up their activities on biodiversity investing. UK-based Smart Pensions has partnered with AXA (PAR:AXA) Investment Management's biodiversity fund, to help it reach its net zero targets. This follows a call for pension funds to increase their investment in biodiversity by NGOs such as the Impact Investing Institute.
Government action crucial to drive biodiversity investment
Calls to action by financial institutions will be ineffective without follow-through from government policies. UK non-profit InfluenceMap stated that, in both the EU and the US, the next few years will be critical in terms of policy implementation to reverse the trend of biodiversity decline. 
InfluenceMap also highlighted how several industry lobbying groups are acting to delay, dilute or repeal legislation designed to tackle biodiversity loss. These lobbying groups represent some of the world's largest and most powerful corporations in the US and Europe. Sectors represented include fossil fuels, agriculture, forestry and fisheries. 
Robeco believes most of its investment ideas will come from the consumer staples and industrial sectors. It also expects 80% of its investment focus to be on Europe and the Americas. Further, it plans to focus its stewardship activities on a fourth of its portfolio companies, to directly engage with them to improve their contributions to biodiversity.
In the end, government action will be crucial in boosting biodiversity investments. Policy and regulation will help to reduce investment risks and uncertainty, which is what investors need to deploy funds.