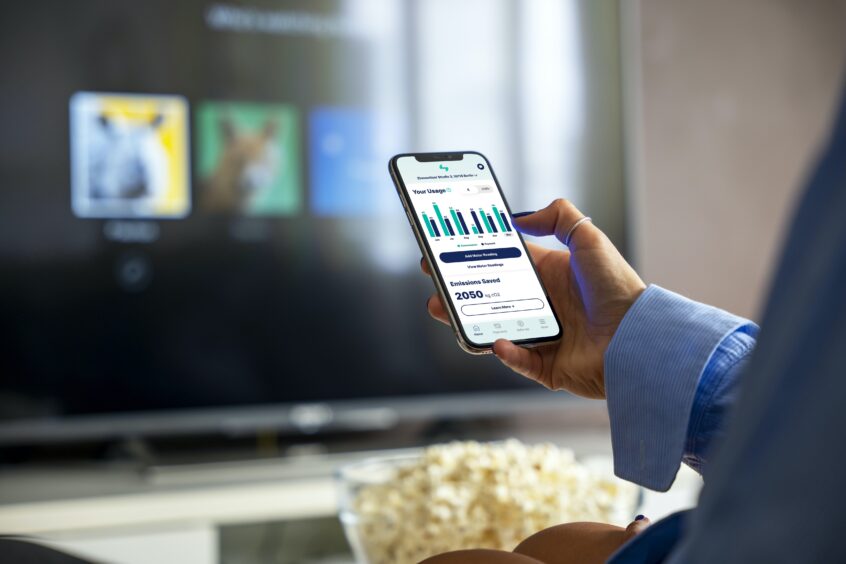 German energy management startup Ostrom has raised €9.3 million, which it plans to use to expand its green energy services amid the energy crisis.
Ostrom has raised €9.2 million in a series A round, bringing its total funding to nearly €14 million.
The startup helps consumers switch to 100% green energy and wants to launch new services to support them in managing their usage.
Germany plans to ramp up renewable energy capacity, which could provide Ostrom with additional growth opportunities, and may require additional funding.
Digital energy management services for consumers fuels growth
Ostrom's digital energy management platform intends to help German consumers switch to 100% green energy. The company only sources energy from wind and solar power generators, and customers can track their energy usage on a dedicated smartphone application.
The company, launched in May 2021, has customers in over 1,500 cities. It claims to be among the top 10% of energy providers in Germany, having won clients from 400 other energy suppliers. 
Matthias Martensen, co-founder at Ostrom, said: "We always started off with the idea to fundamentally align our incentives with our consumers, to make sure they use as little energy and save as much money as possible. We have started rolling out dynamic pricing tariffs thanks to our collaboration with the grid providers in Germany on smart meter data, providing the basis for our energy management platform."
A major reason for its growth could be providing the renewable energy it sources at cost to consumers. It also provides a single tariff, seamless switching to its service, and the ability to cancel at short notice, which has likely helped simplify energy services to users. It also supplies energy to businesses.
New funding round will expand consumer-focused digital energy management services
Including a seed round of €4.4 million, Ostrom has raised nearly €14 million since its launch. It plans to use the €9.3 million from its latest funding round, led by US-based investors Adjacent and Union Square Ventures, to expand its services, going beyond providing green energy and digital access to usage and billing. 
It plans to add services such as smart metre support, real-time dynamic pricing tariffs, electric vehicle (EV) charging, and heat pump optimisation, to support consumers in managing their energy usage. 
A challenge that it may face is the low adoption of digital services in Germany which, according to the OECD, lags behind other OECD countries in terms of digitalisation. This is largely prevalent among small- and medium-sized businesses, and in rural areas, mostly due to the lack of infrastructure. Boosting the share of fibre connections in total broadband subscriptions, the OECD said, could boost the use of mobile digital technologies in Germany, which could also be a boon to Ostrom.
Germany aims for 100% renewable energy in response to energy crisis 
Renewable energy is set to become an increasing part of the energy mix in Germany, in response to the energy crisis in Europe. It is planning to derive 100% of its energy needs from renewable sources by 2035, rising from 48.5% of the mix currently. 
The European Commission approved three measures to support electricity production from renewable sources in Germany in September 2022. The war in Ukraine and the resulting spike in energy prices resulted in an energy crisis in the region throughout most of 2022. In February 2022, Parliamentary State Secretary Oliver Krischer indicated that amendments to Germany's Renewable Energy Act (EEG) had already been completed. The EEG provides support for the production of renewable electricity. 
An increase in renewable energy sources could lead to the development of a decentralised grid to deal with the intermittent nature of renewables, and also to meet the widespread need for storage to go along with renewable energy supply. A decentralised grid can provide a regular flow of energy, rather than having to deal with intermittent supply.
This system, however, could increase the volatility of supply, especially as the demand for electricity rises. Helping consumers better manage their usage by providing real-time data and transparency could help balance this energy market dynamics.
Ostrom's prospects appear bright from German renewables, broadband expansion
Even though Germany is currently lagging behind other OECD countries in digitalisation, it launched a federal digital strategy in August 2022, targeting nationwide coverage of fibre optic connections. One of its aims is for all households and businesses to have fibre connectivity by 2025.
This strategy, along with the country's plans to make 100% of electricity available from renewable sources by 2035, could provide a boost to Ostrom's business. It already supplies electricity to businesses and plans to expand further into demand-side energy management services. To do so, it may require further funding, for which it appears to have the backing of its investors.
Nick Grossman, general partner at Union Square Ventures, said: "Ostrom's electricity-at-cost model structurally aligns the company with its customers, incentivizing all to reduce energy consumption. Furthermore, the beautiful, easy-to-use app paired with renewable energy sources makes it easy to optimise energy usage.  We are thrilled to support the company in its next phase of growth."