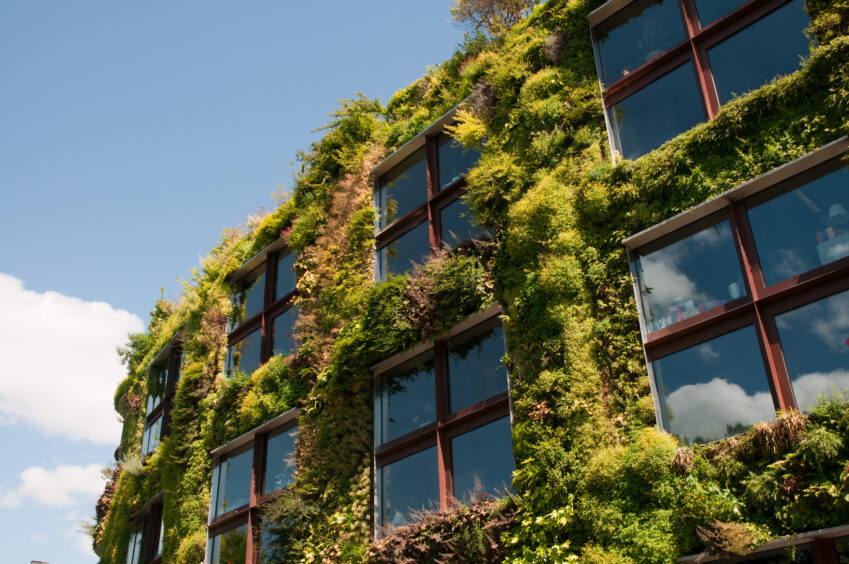 Arsht-Rock has launched the first investment portfolio, the Cool Capital Stack, dedicated to scaling investment in cooling solutions to protect people, communities, and local economies from extreme heat.
Extreme heat is the most deadly impact of climate change and extreme weather.
There is little awareness and no specific governance of extreme heat, and the partnership hopes to create a new asset class for cooling investments.
Facilitation of cooling at the city scale could prove a strong investment opportunity and a significant adaptation and mitigation option.
According to Kathy Baughman McLeod, director and SVP of the Adrienne Arsht-Rockefeller Foundation Resilience Center (Arsht-Rock), Atlantic Council: "Extreme heat is killing more people than any other climate hazard or extreme weather combined." In the context of the challenge of the global climate crisis, 10 million people a year are lost to extreme heat up from five million.
The sustained stress of constant heat results not only in a growing public health threat, but in melting infrastructure, inequitable access to cooling, wildfires, and prolonged droughts. It has been called a "silent killer" that targets the most vulnerable and hurts the economy.
Extreme heat challenges means new demand for cooling
In the face of more frequent and intense heat waves, increasing heat-related fatalities, economic losses, and melting infrastructure that are disproportionately impacting low-income communities, scaling investment in cooling is urgently needed. Baughman McLeod said: "We don't have the data we need, we don't have the finance we need, but more importantly we need awareness."
Cooling is the unsung hero of climate change, because by managing new approaches to it we can avoid the consequences of what economist Helen Montfort calls the vicious cycle of cooling. As temperature rises demand for air conditioning increases, air conditioning increases demand for fossil fuels to power it (especially in developing markets), which then results in the further emission of CO2 – contributing to increased heat.
The economic impact of extreme heat
It's clear that heat-related economic losses around the world are high and mounting. The goal of the Cool Capital Stack is to cool communities and inspire a new asset class through combining different types of capital. It is linked in part to the economic analysis of heat impacts from 12 global cities recently completed by Arsht-Rock with Vivid Economics. In the US alone, the economic costs of extreme heat are estimated to reach $100 billion annually.
A recent report from the European Environmental Agency that looked at the health impacts of climate change warned that prolonged heat waves and "tropical nights" – where temperatures are above 20°C – are expected to increase substantially as temperatures rise due to greenhouse gas emissions. This could lead to annual deaths of 90,000 a year by the end of the century. According to the World Health Organization, at least 15,000 people in Europe died because of hot weather in 2022.
Today there are 350 cities around the world that face temperatures above 35°C but by 2050 the C40 Cities Network has estimated that will be nearly a thousand cities. That's 1.6 billion people that will be struggling to survive – at just over 42°C people cannot live. India has already seen a 15-day streak of weather over 40°C and today it's impossible to estimate the consequences of such heat.
What is the Cool Capital Stack?
The Cool Capital Stack is a partnership which will back a series of projects including both passive and mechanical cooling solutions, as well as new technologies that protect lives and livelihoods, promote health risk reduction, and increase resilience to the impacts of extreme heat.
The idea is that it will draw from "the full capital stack". In traditional project finance, this means common equity, preferred equity, mezzanine debt, and senior debt but the cool capital stack takes this one stage further to explore all the options in climate-related finance. This includes philanthropy, concessional and blended finance, parametric insurance, as well as traditional debt and equity capital. The idea is to bring all these different types of finance together in order to create new financial mechanisms.
The Cool Capital Stack's pipeline of projects will include cooling solutions that are both passive, such as urban forests, and mechanical, such as clean air conditioning. It will also include new technologies that increase the capacity to adapt to the impacts of extreme heat. This project pipeline also serves to scale and accelerate desperately needed adaptation finance.
Investment opportunities include cool and green roofs, reflective surfaces, urban forests and greening, water infrastructure, and technologies and tools for cooling and protecting people from the heat.  There are seven initial city partners including Athens, Freetown, Santiago, Monterrey, Melbourne, Miami-Dade, and Los Angeles, with $750 million in projects in the pipeline.
These cities will soon be followed by Buenos Aires, New Delhi, Dhaka, Bangkok, and London. And, as the team identifies investment opportunities and "deal-ready" cities, the portfolio will be expanded. City partners include developed and developing countries, but the partnership recognises strong investor interest and the urgent need to prioritise investment in the Global South.
The Adrienne Arsht-Rockefeller Foundation Resilience Center (Arsht-Rock) partnered with the Rockefeller Foundation, JP Morgan Chase & Co, Clean Cooling Collaborative (part of ClimateWorks), Marsh McLennan, and the IFC to develop the project.