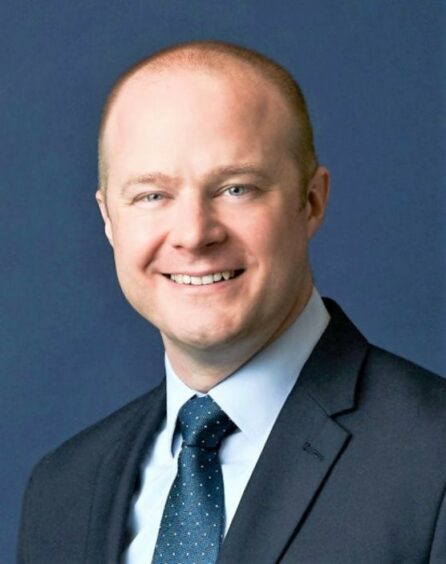 There has never been a better time for carbon capture and storage (CCS) deployment. Jamie Burrows, Head of Business Development – CCUS, Energy Systems at DNV explains.
Carbon capture and storage is going to play a critical role in achieving net zero and plays a significant role in almost every scenario where is it achieved.
The technology has been around for decades but high capital costs and energy penalties have delayed its commercialisation.
UNEP's Emissions Gap 2022 says there is no credible path to 1.5° future, so we must address existing atmospheric emissions urgently.
When considering the latest edition of the industry's flagship report, the Global Status of CCS published annually by the Global CCS Institute, and with supportive policy and regulation emerging, it is becoming less a question of whether we need CCS, but instead how do we deploy – and how do we deploy faster.
Carbon capture is now a critical requirement, whether its stored or used
An uncomfortable conclusion of DNV's recently published Energy Transition Outlook report is that we are heading towards 2.2°C of global warming. Reaching net zero will be virtually impossible without CCS to capture emissions that are technically difficult or economically unfeasible to eliminate.
Closing the gap between our current 2.2°C trajectory – and the 1.5°C future our planet needs – requires significant deployment of carbon capture technologies, including those that remove CO2 from the atmosphere.
CCS is now well proven and understood. Some industries, including cement and chemical production, lack credible alternatives to the use of CCS to decarbonise. Likewise, CCS infrastructure is fundamental to the deployment of large-scale technology-based CO2 removal such as direct air capture.
Each year that we fail to reduce global emissions increases the need for such technologies in the second half of the 21st century.
CCS is accelerating amid widespread policy support
There are some 30 facilities in operation globally storing over 40 million tonnes of CO2 annually. The 2022 annual status report highlights that the CCS project pipeline has been growing for the last four years.
With 61 facilities added to the pipeline in the last 12 months, the total number of facilities in operation and development has grown to 191, representing a capture capacity of 244 million tonnes per annum.
In the UK, several important developments have occurred in the last 12 months, laying the groundwork for delivery of the Government's stated aim of storing 20-30 Mtpa by 2030.
Following announcement of Track 1 clusters, 20 emission sources were announced as being short-listed as potential sources of CO2 for storage via the Hynet and East Coast cluster infrastructure.
The Energy Security Bill, currently being legislated, provides the secretary of state with the powers to financially support CCS, and licensing and regulatory provisions for associated infrastructure.
Other countries in Europe are making similar progress. In Norway, construction of the Northern Lights project remains on time, with first injection anticipated in 2024. This novel project will transport CO2 using ships and the first commercial agreement was recently signed on cross border CO2 transportation with Yara in the Netherlands.
The Danish Government has announced €5 billion support over the next decade for CCS deployment. A number of large-scale CCS projects are being enabled by the EU innovation fund including in Germany, France, Poland, and Sweden.
The United States continues to lead the world on CCS deployment with 15 operational facilities, two in construction and 70 in development. With further policy enhancements recently announced, this trend is expected to continue.
Through the Inflation Reduction Act, the 45Q tax credit has been increased to provide up to $85 per tonne for CO2 stored from point sources and $180 per tonne for CO2 captured from the atmosphere.
Last year's Infrastructure Investment and Jobs Act included $12 billion of funding over five years for various elements of CCS deployment. Unsurprisingly we are seeing many new projects emerge in the United States including a huge industrial CCS hub based around the Houston Ship channel.
A similar picture is emerging in other regions. Whilst a positive outlook is emerging for CCS, the scale of deployment that is still required remains very apparent.
The Institute report highlights that to deliver climate commitments we need to scale up current capacity more than 100 times by 2050; this represents not only an infrastructure challenge, but also an opportunity for the industry.
Jamie Burrows is Head of Business Development – CCUS, Energy Systems at DNV. In this role he works closely with DNV's clients worldwide to provide the necessary expertise and guidance to enable deployment of Carbon Capture technologies. Prior to joining DNV, Jamie was Client Engagement Manager for the Global CCS Institute.