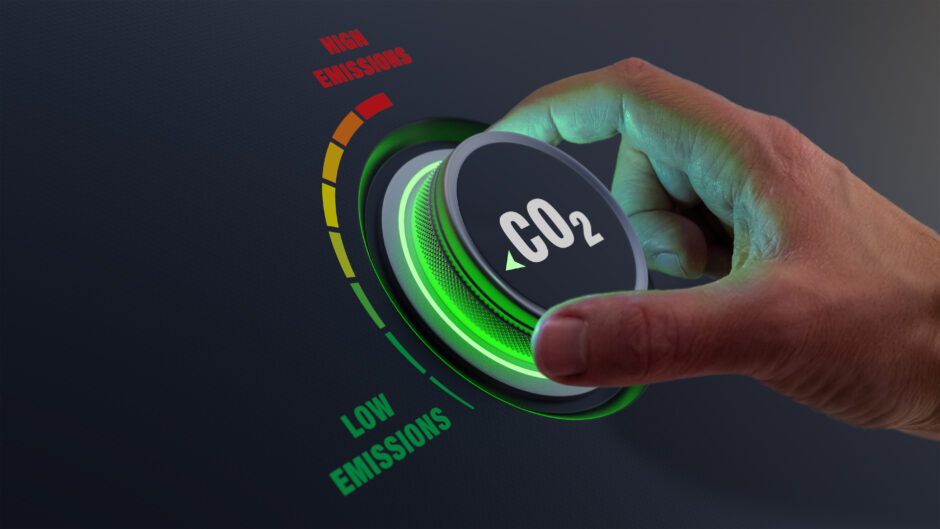 Negotiators at COP27 have decided to move decisions about methodologies and standards for Article 6.4 of the Paris Agreement, on carbon markets, to 2023.
Decision to push back decisions on Article 6.4 muddies the water on voluntary carbon markets.
Paris Agreement compliant credits not to be issued before 2024.
With the UN calling for high-integrity, nature-positive action on climate, voluntary markets will have to pick up the slack.
Article 6 of the Paris Agreement establishes three approaches for Parties to voluntarily cooperate in achieving their emission reduction targets and adaptation aims set out in their national climate action plans under the Paris Agreement.  It is clear however that negotiations have failed to reach any form of agreement on the draft proposals for market operation.
A particular problem was the approach to the Article 6.4 Mechanism, a mechanism "to contribute to the mitigation of greenhouse gas emissions and support sustainable development", and intended to replace the Clean Development Mechanism (CDM) that operated under the Kyoto Protocol. While many companies and institutions are already trading voluntary carbon credits, clarity on Article 6.4 would have provided clarity on the rules of use and structure of the market.
The mechanism allows a company in one country to reduce emissions in that country and have those reductions credited so that it can sell them to another company in another country. That second company may use them for complying with its own emission reduction obligations or to help it meet net zero. Projects which have received approvals from the Supervisory body can then issue credits that can be bought by countries, companies or individuals
Areas of contention on Article 6.4
Just before COP27 kicked off the carbon markets Supervisory Body released a set of recommendations for regulating carbon removals that angered human rights campaigners. As the demand for credible and effective emissions reductions based on a just transition and respect for all peoples has been at the heart of this implementation of COP. Yet the recommendations failed to establish baseline human rights safeguards, giving national governments leeway to establish their own rules.
This is a particularly sensitive issue because there are existing carbon offsetting projects that have been credibly accused of violating the rights of indigenous peoples and local communities by displacing them from their lands. Under the CDM all that was necessary for a project to be accredited was a letter from the government. It is paramount that the new markets don't repeat the mistakes of the old.
From the draft texts that were released there appear to be three main areas of contention: the operation of the registry of the centralised Sustainable Development Mechanism; the way in which the transfer of CERs from the CDM registry should be handled; and the transaction procedures, which include the authorisation of emissions reductions by the host country. Basically, a number of countries want to main control of the authorisation of emissions, even after they have been authorised as Internationally Transferred Mitigation Options (ITMOs), as the current working title goes.
A statement from the International Emissions Trading Association said failure to agree on methodology guidelines was "chiefly due to disagreements over how to operationalize the requirement agreed at COP26 that methodologies should align with Paris Agreement objectives."
Views from the voluntary carbon markets
Actors in the voluntary carbon markets had been looking for clarification on Article 6.4, with some noting a reduction in available credits prior to the meeting.
A spokesperson for carbon market standard and certification programme Gold Standard said: "Market instruments should be designed well and ensure that loopholes and exclusions are kept to a minimum. In this sense, while delays are always unwanted, it is better to have a mechanism that works than one that is rushed through.
"It does somewhat feel like a missed opportunity to be able to take 6.4 into account in the various voluntary carbon market (VCM) discussions, but our view is this will happen anyway as things progress. The Paris Rulebook already tells us many things that we need to know for alignment – and no doubt good practices, such as those at Gold Standard, will influence 6.4 as we've seen more broadly in Article 6."
"One thing Gold Standard stresses for both 6.4 and the VCM is the need to include verified sustainable development – including safeguards, inclusivity and wider positive contributions via the SDGs. It is not credible to exclude these from 6.4 when elsewhere the UN promotes strong inclusivity and safeguarding (see UNDP) and the SDGs. Likewise, it is not credible to claim VCM has integrity if it excludes sustainable development, as some have argued. This would make it a less robust mechanism than Paris."