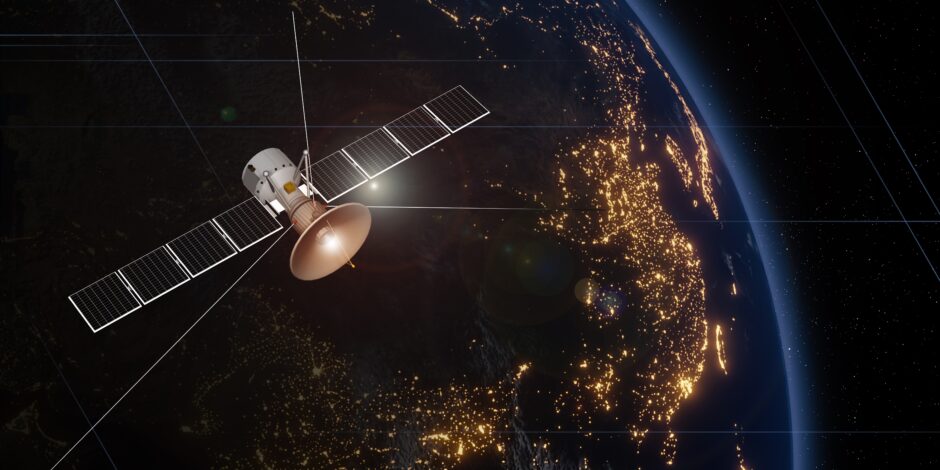 AiDash, a California based provider of satellite and AI-powered data, has announced a strategic investment of $10 million from SE Ventures, a Silicon Valley-based global venture fund backed by Schneider Electric. It has also announced plans to move into the carbon monitoring and verification market.
AiDash raises $10 from SE Ventures for utility resilience based on real time data.
Satellite expertise transferable to carbon monitoring and measurement tool.
With cost of carbon credits projected to rise by up to 3000% by 2029, AiDash says it can help landowners save up to 90% on offset programmes by unlocking carbon in land assets.
While understanding what AiDash may not be intuitive considered its described as satellite and AI-powered operations, maintenance and sustainability solutions, what it does it help different entities understand what's going on on the ground. That includes understanding the climate resilience of utilities' electric grids to keeping an eye on vegetation.
SE Ventures capital is going to be used to develop the product line
The capital is going to be used to drive climate resilience for utility assets by enhancing its satellite- and AI-powered vertical SaaS products, including Intelligent Vegetation Management System, Intelligent Sustainability Management System, and Disaster and Disruption Management System.
AiDash's Disaster and Disruption Management System (DDMS), for example, forecasts storm and wildfire outages and damages to plan quickly, and restore safely, for utilities as well as energy companies, governments, and cities. The system works in near real-time before, during, and after a major natural disaster or extreme event.
AiDash's other products, including Intelligent Vegetation Management System (IVMS), are used to help core industries become more resilient, efficient and sustainable, while DDMS is for emergency management at scale. The latest financing will be used to further enhance the research and development of AiDash's products, hire new talent, and expand to additional global markets.
Managing power outages from extreme weather and vegetation
Power outages are becoming more frequent as natural disasters intensify due to the climate crisis. As a result, the demand for reliable electricity and energy infrastructure continues to increase. In fact, Climate Central revealed that from 2000 to 2021, 83% of reported power outages were caused by weather-related events including wildfires, tornadoes, and hurricanes, which only escalate as the climate warms.
"Vegetation and disaster management are pressing challenges for utilities across the world and AiDash has developed a very scalable solution that not only delivers satellite analytics in an automated manner but also turns those insights into simple actionable decisions that operations teams can implement. We are thrilled to partner with AiDash in bringing their innovative technology to our customers," said Luis D'Acosta, head of the Digital Grid business at Schneider Electric (backer of SE Ventures).
Abhishek Singh, co-founder, and CEO of AiDash added: "The strategic fit was so great that we didn't want to wait until our Series C round – planned for 2023 – to work with Schneider Electric. Together we're even stronger on our mission to modernize electric grids, prevent and minimize natural disaster damage, and fight climate change through AI and satellite technology," he continued.
AiDash expertise could be used to launch carbon measurement business.
AiDash is an AI-first vertical SaaS company which hopes to transform operations, maintenance, and sustainability in industries with geographically distributed assets, by using satellites and AI at scale.
Underlying its business is the idea that businesses can make more informed decisions (and build optimsed long term strategic plans) with access to a continual, near real-time stream of critical data. While the company's original focus was on utilities, energy, mining, and other core industries, the company is now planning to take its expertise into the carbon management space.
At the moment, the monitoring and measurement of carbon capture is considered highly insufficient, even when looking at the standards required for carbon credits, and ensuring additionality is very complex. Then there is the issue of distance and variances in regional operations and standards. Even if a global framework is built, an initiative on the Cop27 agenda, how much certainty and control can governments and businesses have on the validity and effectiveness of remote carbon offsetting?
In order for a credible carbon credit market to be built, monitoring and measurement of carbon capture needs to not only address current standards, but also provide continuous evidence to prove that credits are based on additional carbon captured and that the carbon remains permanently captured in the ground.
AiDash's expansion of its Intelligent Sustainability Management System (ISMS) alleviates these challenges by using satellite imaging, combined with AI, to determine the amount of carbon captured in land, predict the potential to capture additional carbon, and help businesses build plans. The solution can not only provides measurements that meet carbon credit standards, but also continuous evidence to prove that credits are based on additional carbon captured and that carbon remains permanently captured in the ground, which is crucial for credible ESG reporting.
Big landowners have a huge carbon opportunity
The cost of carbon credits is expected to sky-rocket as stricter standards come into play, both over what constitutes an additional, credible and verifiable credit, and demand for quality comes into play.
Projections suggest that the cost of carbon credits could rise significantly in coming years and AiDash says it could be up to 3000%.  The cost of carbon credits in 2021 ranged from $3 – $50 per ton of CO2 on average, but with technical carbon removal credits going as high as $300 the potential average could jump to $120 – $200+ by 2030. 
Governments and businesses such as utilities farming, mining, and timber – big landowning companies – have a huge opportunity to launch their own carbon offsetting on their own land. The opportunity is two-fold with the ability to control and oversee carbon offsetting programs directly and secondly, to save a lot of money while doing so with potential cost savings of up to 90% when compared with buying the equivalent volume of carbon credits from the market.
To provide a specific example, if utilities in the UK, who are estimated to own 450,000 acres, dedicated 10% of this land to carbon capture, they could save almost £300 million by 2035 while running an effective, controlled carbon offsetting program as part of a wider carbon reduction strategy.