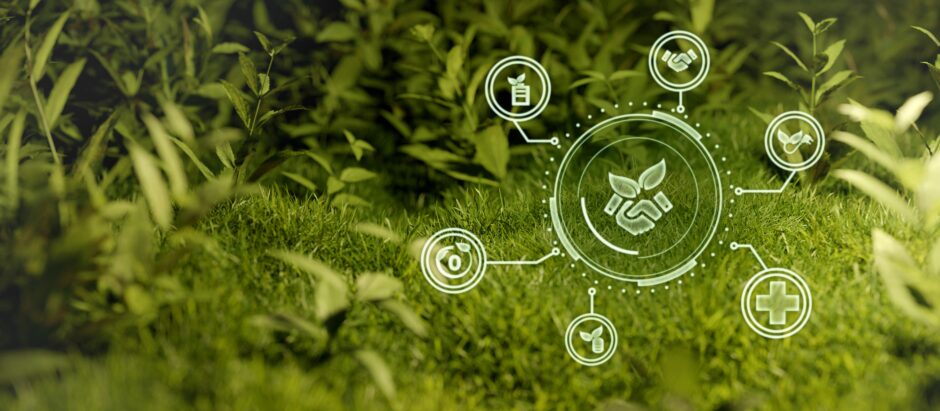 Climate tech startup Pachama has introduced 'Pachama Originals', expanding its role from evaluating forest carbon projects to originating its own tech-enabled projects, providing a low-risk, high-quality pathway for companies seeking to achieve net zero targets.
Pachama is originating nature-based carbon offset solutions, going beyond carbon offsetting to the restoration of nature.
Pressure on offset use is seeing increasing demand for high-quality carbon credits, which is outstripping supply.
Originating nature restorative offset projects and providing technological access across the project chain could accelerate financing at scale.
The idea is to get high-quality forest carbon projects to market much faster, using catalytic corporate investment and the latest in remote sensing and machine learning technology.
A Pachama spokesperson said: "Originals' projects deliver an unprecedented level of transparency, integrity and impact that goes beyond carbon; companies can invest in the creation of their own high-quality forest projects, securing credits to reach net zero and making a transformative impact on communities and ecosystems for generations to come."
The technology will not only deliver greater integrity and transparency to new nature-based projects, but also intends to significantly reduce the time and cost to issue carbon credits. This evolves a process that can take 12-18 months into a digital platform that could measure and verify carbon credits in minutes, at a fraction of the cost.
Lack of high-quality forest carbon projects
Diego Saez Gil, chief executive and co-founder of Pachama said that today there is a significant shortage of high-quality restoration and forest conservation projects. For restoration, in particular, one of the most significant barriers to getting new projects started is the capital needed to fund operations such as building new nurseries, as well as planting and investing in new seedlings.
For decades, the tools used to measure and verify the carbon sequestered by forest projects have not changed. While many projects are indeed delivering real climate and community impact, new remote-sensing-based tools have enabled us to see that the true size of that impact may be overstated.
Projects may not be delivering additional climate impact, they may receive too many credits, or their impact may degrade over time. There is a full description of the characteristics Pachama evaluates here. The markets, however, are changing.
Major carbon registries such as Verra are exploring new ways to incorporate remote sensing technologies and digital measurement, reporting and verification into their methodologies. It recently launched a pilot scheme with Pachama to measure forest carbon.
Pachama is partnering directly with leading companies that are investing upfront, before the project has issued credits, to spur new projects that would not have happened without their investment. By doing so, these companies are not only sequestering carbon but creating jobs in local communities and protecting and restoring habitats for wildlife.
Using technology to derisk projects
By acting as early investors, they are also securing a predictable supply of high-quality carbon credits for the future, providing corporate investors with the certainty that they will be able to meet their long-term net zero goals over the coming decades.
Furthermore, unlike traditional project origination, these investments have far greater transparency and lower risk thanks to Pachama's tech-enabled approach. The technology helps them first invest in projects that will have the greatest ecological and carbon impact, and, second, provide them visibility into project progress from day one to year thirty.
This transparency means they can track how many trees survive over the years, how much money is going back to local communities, how much carbon has been sequestered, and whether there are any nearby risks such as deforestation or fire.
Saez Gil says: "For over three years, our team has honed our technology, using satellite data and artificial intelligence to help leading companies identify the very best forest carbon projects…. What we're asking of companies – to send money across the world to restore our most critical biomes – requires trust, not just for the initial investment, but over the lifetime of the project.
"At Pachama, we believe that technology and deep local engagement are critical to unlocking that trust and long-lasting impact. The greatest value we can bring is to use this innovative technology from the ground up, to usher in a new generation of trusted, transparent nature-based projects that not only remove carbon, but empower local communities and protect biodiversity."
First 'Originals' project launched with US-based Delta Land Services
This launch was marked by Pachama originating its first US project in partnership with Delta Land Services, the land owner and restoration partner. This new carbon project, located in the Lower Mississippi Alluvial Valley, will be one of the country's largest carbon reforestation projects, planting approximately 3.25 million trees across 6000 acres.
The goal of the project is to restore degraded and marginal agricultural land and remove up to 840k metric tonnes of CO2 over the next 40 years. This follows successful carbon reforestation projects originated by Pachama in Brazil and Mexico thanks to catalytic investment from Latin America's largest e-commerce platform, Mercado Libre.
Implementing high-quality credits throughout the supply chain
Pachama has its credits available through the carbon credit marketplace launched by Salesforce in September 2022. The Net Zero Marketplace is intended to enable organisations to transparently purchase quality carbon credits from ecopreneurs to accelerate their journey to net zero.
The idea is that, by working with major players such as Salesforce and their selected partners, companies without the resources to research and resource their own carbon teams have a trustworthy place to trade credits. Carbon credit providers Climate Impact Partners, Cloverly, Lune, Pachama, Respira International and South Pole, and third-party rating companies Calyx Global and Sylvera were the inaugural partners.