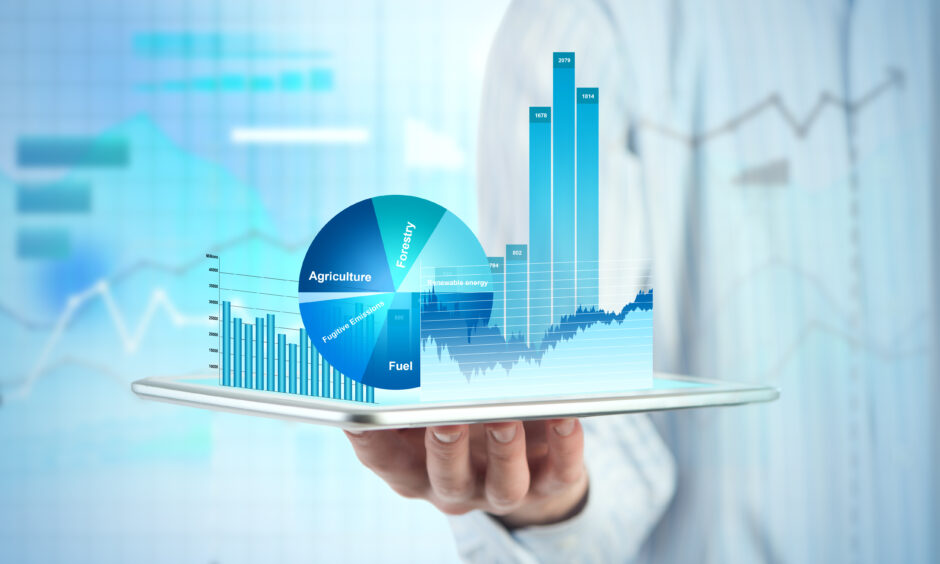 Following months of debate, the Council and European Parliament have reached a provisional political agreement on the corporate sustainability reporting directive (CSRD).
Resolution has been reached on a number of key issues, which could have potentially hindered the transition to a sustainable economy, and the accord now awaits ratification through an official vote. Critically it will apply to both large EU companies and non-EU companies operating in the region.
The CSRD amends the 2014 non-financial reporting directive, and is intended to address shortcomings in the existing rules on disclosure of non-financial information, which were considered, by most commentators, to be of insufficient quality to allow this to be properly taken into account by investors.
Corporate Sustainability Reporting Directive to expand sustainability reporting
The new CSRD also introduces a certification requirement for sustainability reporting as well as improved accessibility of information, by requiring its publication in a dedicated section of company management reports.
The final EU rules on non-financial information will apply to all large companies and all companies listed on regulated markets, including responsibility for assessing the information at the level of their subsidiaries.
Members of the European Parliament successfully lobbied for non-EU companies with substantial activity in the EU market to be required to follow equivalent reporting rules. Member states will supervise compliance with the help of the Commission.
The new requirements, however, will also apply to all large companies with over 250 employees and at least €40 million in turnover, whether listed or not.
For non-European companies, the requirement to provide a sustainability report applies to all companies generating €150 million in net annual turnover in the EU and which have at least one subsidiary or branch in the EU. These companies must provide a report on their ESG (environmental, social and governance) impacts, as defined in the directive.
EFRAG to establish European reporting standards
The European Financial Reporting Advisory Group (EFRAG) will be responsible for establishing European standards, following technical advice from a number of European agencies. These are known as the European Sustainability Reporting Standards (ESRS) and ESRS 1: climate change were published earlier in the year.
The exposure draft of the standards were created effectively to cover ESG issues, requiring companies to explain their plans to adapt to a low-carbon energy transition, as well as report on any actions taken to "prevent, mitigate or remediate actual or potential adverse impacts" from climate change.
The current proposals are open until August 8, but the final standard is expected to require companies to report on their impacts on the environment, human rights and other social and governance issues.
The standards would also mandate the reporting of specific climate-related metrics, including companies' absolute Scope 1, 2, and 3 emissions, as well as their total emissions divided by revenue.
Concerns remain, however, that the inclusion of Scope 3 GHG emissions is only to be considered 'where relevant', which lack of clarity could potentially undermine the reliability, and indeed credibility, of corporate and financial institutions' transition plans and net zero targets.
Impact introduced under the Corporate Sustainability Reporting Directive
The commitment towards requiring companies to report on impact is significant. In the US, the International Sustainability Standards Board (ISSB) current approach is very focused on financially material risks to operations, which fails to consider the wider system impacts of corporate behaviour.
Finance NGO Finance Watch said it applauded EU policy makers for ensuring that the EU corporate sustainability reporting will be based on a double materiality principle, obliging companies to report not only on sustainability risks they face, but also on the impacts of their business on the people and the planet.
Aleksandra Palinska, senior research and advocacy officer at Finance Watch, said that "sustainability risks may have a widespread and profound financial impact on companies and their operations. Neglecting sustainability risks may have knock-on effects that can lead to economic disruption and financial instability."
CSRD standards to align with Global Reporting Initiative
The Global Reporting Initiative (GRI) provided technical mapping for the initial public consultation on the first set of ESRS drafts, a useful resource for stakeholders and companies seeking to understand how the ESRS can achieve the global convergence of disclosure requirements.
A spokesman for the GRI said it was encouraged that many disclosures in the draft ESRS are closely aligned with the GRI Standards, and is strongly supportive of the 'double materiality' principle applied.
What will be critical in the final framework, however, will be to deepen integration with established reporting practices, enhancing the quality and usability of data and reducing the reporting burden, which is currently both capital- and labour-intensive.
Eelco van der Enden, CEO of GRI, added that "while good progress has been made, the ESRS will benefit from deeper alignment with the GRI Standards to ease the transition for the thousands of EU companies that report with GRI."
Demand for independent audit could transform the sustainability market
What really is going to cause a shift in the market, though, is the demand for independent third-party audit. To ensure that companies comply with the reporting rules, an independent auditor or certifier must ensure that the sustainability information complies with the certification standards that have been adopted by the EU.
The reporting of non-European companies must also be certified, either by a European auditor or by one established in a third country.
Before the agreement is final, it is subject to approval by the European Council and the European Parliament. Once that has been achieved, the timeline for reporting is as follows:
1 January 2024 for companies already subject to the non-financial reporting directive
1 January 2025 for companies that are not presently subject to the non-financial reporting directive
1 January 2026 for listed small and medium enterprises (SMEs), small and non-complex credit institutions and captive insurance undertakings