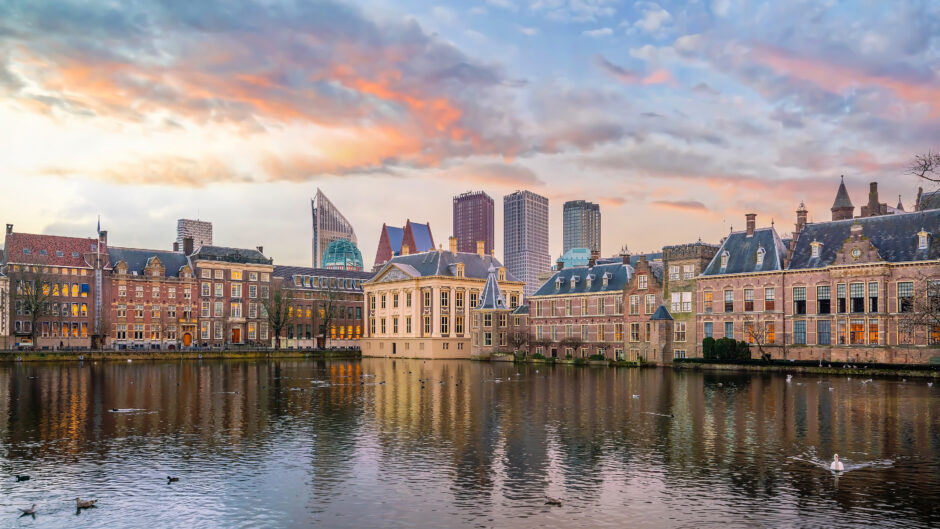 The Dutch Government is limiting state export credit insurance (ECI) for unabated international fossil fuel energy projects, instead making the insurance more attractive for businesses involved in green energy.
As of January 2023, Dutch banks and businesses will be denied ECI for new fossil fuel projects. 
The Netherlands was one of 39 countries to sign a pledge at COP26 to end financing of unabated oil and gas projects.
Making export credit attractive to supporting green projects will also help the Dutch Government accelerate its energy transition. 
Dutch export credit insurance to support energy transition
The Dutch Government is fulfilling its COP26 pledge to support the international clean energy transition. The state will no longer provide export credit insurance to banks and businesses that finance new fossil fuel energy projects as of January 1, 2023.
The Netherlands is making its own exceptions to facilitate the transition to green energy. Given the long lead times of fossil fuel projects, it will keep ECI available to existing projects. It will further allow a phase-in period of one year, extending credit through 2023.
It will also exempt projects that support electricity production in energy-poor, low-income countries. ECI will also remain intact for fossil fuel infrastructure support services and multi-purpose ports.
COP26 pledge to end direct public support for unabated fossil fuel projects
At COP26 in 2021, 39 countries and public financial entities committed to ending direct public support for the international unabated fossil fuel energy sector by the end of 2022. This also extended to state-owned export credit agencies and public finance institutions. 
Exceptions were to be made in limited, clearly defined circumstances that were in line with the Paris Agreement goals. The group, however, acknowledged that a significant decline in the production and use of unabated fossil fuels was necessary to meet those goals.
In signing the pledge, the countries recognised the social and economic impacts of enabling the transition, but they also saw the role that public ECI can play in financing clean energy alternatives, and help accelerate the transition.
Dutch financial system leads on tackling climate change
The Dutch financial system has established many firsts in tackling climate change. The Dutch Central Bank (DNB) first set up a sustainable finance platform in 2016, in collaboration with the Dutch Banking Association, the Federation of the Dutch Pension Funds and the Ministry of Finance. The DNB was also the first central bank to highlight biodiversity as a material financial risk.
It has also tried to influence policymaking at other central banks. Frank Elderson, the DNB's executive director, was the first chair of the Network for Greening the Financial System until 2021, and is also a member of the European Central Bank's executive board. The NGFS Glasgow Declaration, calling for climate action by central banks and supervisors, was put forward under his tenure.
Role of export finance in funding the green transition
ECI can play an important part in climate finance, according to researchers at Durham University. As a percentage of total funding to finance the transition, however, it remains small. Researchers estimated that a nearly seven-fold rise in climate finance from export/import banks and export credit agencies is needed to ensure the channel keeps pace with wider fund flows. 
This is vital because of the influence ECIs have on exports. Studies by the DNB have shown that each euro spent on ECI generates €2.50 in exports. An example of this would be establishing credit lines for foreign buyers of Dutch products. ECIs can also facilitate exports to foreign states with high credit risks, and where the amounts involved are too large for private ECI. 
The Netherlands has also stated its commitment to greening its ECI. It aims to do so by offering ECI coverage for green projects and investment in climate tech innovation. Applicants must comply with the Government's corporate social responsibility guidelines to qualify for ECI.
The Dutch Government's move may provide a glimmer of hope for countries struggling with their own energy transition plans. While limiting fossil fuels comes with transition challenges, continued expansion is certain to result in worsening climate disasters.