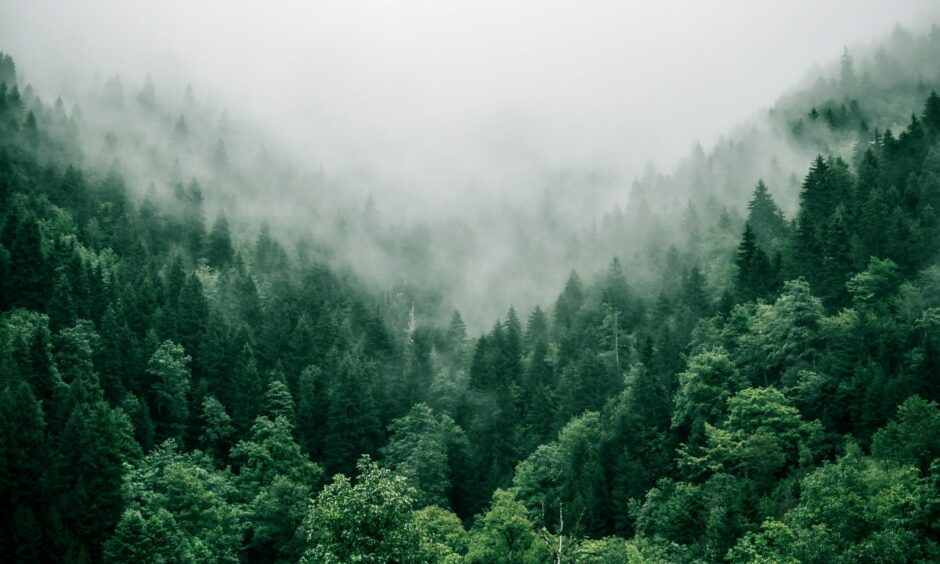 World leaders have launched the Forests and Climate Leaders' Partnership (FCLP), intended to halt and reverse forest loss and land degradation by 2030.
The first Forest and Climate Leaders' Summit has unveiled $4.5 billion of newly-mobilised public and private sector funding.
Forests act not only as carbon sinks but play a major part in the entire global climate system.
Collaboration between countries and entities is fundamental to achieving global climate goals.
Forests and Climate Leaders' Partnership launches at COP27
Chaired by the US and Ghana, the FCLP commits to halt and reverse forest loss and land degradation by 2030, as pledged in the Glasgow Climate Pact. It is a voluntary partnership of 26 countries accounting for over 33% of the world's forests and nearly 60% of global GDP.
Each member must be committed to at least one of the FCLP's action areas. The partnership plans to identify these strategic areas and work with the private sector, civil society and community leaders to deliver on them.
The inaugural Forest and Climate Leaders' Summit in Sharm El-Sheikh unveiled $4.5 billion of newly-mobilised public and private sector funding, on top of $2.6 billion pledged by 12 countries to support activities in developing countries, including restoring degraded land, tackling wildfires and protecting the rights of indigenous communities.
The UK committed £1.5 billion for forests, as part of a wider £3 billion ring fence for nature, as well as a further £65m for the nature pillar of the Climate Investment Fund, which will place Indigenous people and local communities, who are most affected by climate change, at the heart of forest protection across rainforests, cloud forests and island forests. The UK is also working on a new programme of £90 million towards the protection of the Congo Basin, the world's most efficient carbon sink.
Germany announced it would double its initial contribution to the Global Forest Finance Pledge to a total of €2 billion.
Not only carbon sinks 
The initiative follows the Glasgow Leaders' Declaration on Forests and Land Use, endorsed by over 140 world leaders at COP26 in November 2021 to halt and reverse forest loss and land degradation this decade. If achieved, this would deliver 10% of the climate mitigation action needed by 2030 to reach the Paris Agreement goal.
Forests also help climate stability through biophysical processes that affect transfers of energy and moisture in the atmosphere, supporting food and water security as well as human health. As such, they should not be regarded as simply mechanical devices that store and release carbon.
According to the World Resources Institute, failing to take those biophysical processes into account undervalues the climate services of forests and underestimates the full range of climate risks associated with deforestation. This, in turn, results in an inequitable allocation of responsibilities and resources within and between nations. The UN Environment Programme said in its Emissions Gap Report 2022 that ending deforestation is key for both environmental protection and climate change mitigation.
Collaboration is key
The FCLP came amid a series of initiatives to protect forests at COP27. For example, The Lowering Emissions by Accelerating Forest finance (LEAF) Coalition unveiled a series of deals that raised its total financial commitments for the preservation of tropical rainforests to over $1.5 billion. Investors group Finance Sector Deforestation Action also announced new plans to tackle commodity-driven deforestation and progress on net zero commitment in their portfolios.
Craig Hanson, managing director of programs at World Resources Institute, commented: "It is deeply encouraging that the new funding announced today puts countries on track to fulfilling the pledge to direct $12 billion toward forest-related programs over a 5-year period."
He added: "We commend the United Kingdom for forming this partnership which keeps high-level political attention on fulfilling the historic pledges made in Glasgow to protect and restore forests. This new partnership also will be an important means for countries and other stakeholders to collaborate on delivering on their bold forest commitments and combat the climate crisis."