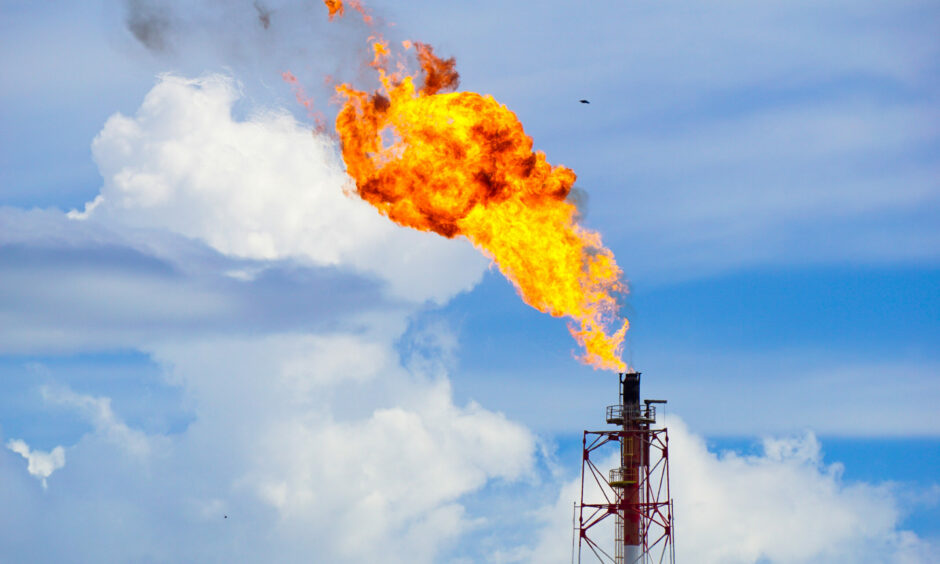 Equinor has been pushed for answers on the emissions profile of its £8bn Rosebank project planned for the West of Shetland.
Authorities are questioning Equinor over its £8bn Rosebank oilfield planned offshore Scotland.
They say it is not clear how it would meet the commitments of a pact signed by industry and the UK Government in 2021 to slash emissions.
New oil and gas developments are not compatible with the Paris Agreement goals, making it increasingly harder for companies to set up this kind of projects.
The oilfield, thought by partners to have 300 million barrels recoverable in its first phase, has had its environmental statement questioned by OPRED (Offshore Petroleum Regulator for Environment and Decommissioning).
In a letter to Equinor, OPRED said the environmental statement for the field "has not demonstrated" how it would meet the commitments of a pact signed by industry and the UK Government in 2021 to slash emissions.
The North Sea Transition Deal (NSTD) committed the industry to "an absolute reduction in production emissions of 10% in 2025, 25% in 2027, and 50% in 2030 on the pathway to net-zero by 2050".
Equinor's environmental statement sets out the Rosebank development as a percentage of emissions from UK carbon budgets between 2023 – 2037.
However Equinor says that it is "not possible" to do this for the period between 2037 to 2051 as the carbon budgets have not been set out.
The firm adds: "However, it is clear that the Development will contribute only a very small percentage of the UK's available carbon budget regardless of the accounting period being considered."
Regulator asks for more
In the document, Equinor says Rosebank will account for 0.04% of the UK's carbon budget from 2023 – 27, 0.06% from 2028-32 and 0.11% from 2033-37.
In reply, OPRED has told Equinor to "clarify how the proposed development will support the various NSTD policies and commitments, identifying what fraction of UKCS emissions the proposed development will contribute in those years that have NSTD commitments, and how the proposed development aligns with Equinor Net Zero ambitions."
In a statement, Equinor said the OPRED questions are a "natural part of the consultation process" showing how well-regulated its operations are.
A spokesperson added: "We welcome the questions from OPRED on the environmental statement on Rosebank and are working to answer these as part of the regulatory process."
The firm went on to say that oil and gas will still be needed in the transition beyond net zero and Rosebank "fits" with the ambitions of the NSTD.
Equinor said that if it goes ahead with plans to power Rosebank via electricity, rather than gas, it will have "one of the lowerst ever CO2 footprints" in UK waters with scope 1 emissions of 3kg per barrel, versus a sector average of 20kg/barrel.
The firm's own net zero commitment is to reduce its net carbon intensity to that figure by 2050.
Among OPRED's other concerns was a lack of info on what will happen to the gas export line for Rosebank, which goes via the Magnus platform, when Magnus is due to cease production in the early 2030s.
OPRED asked for clarity on how Equinor intends to ensure a viable line is available to avoid flaring or venting of gas, which harms the environment.
FID – planned for next year
The Norwegian oil firm needs approval from OPRED and fellow regulator, the North Sea Transition Authority (NSTA), in order to green light the field.
Equinor has said recently that it hopes to take a final investment decision on Rosebank next year, with investment in electrification to cut into the emissions of the Knarr FPSO which will produce the field.
It also last week signed a pact with fellow operators BP and Ithaca Energy to deliver electrification in the West of Shetland.
Having produced its statistics via the carbon budget, Equinor added: "The CCC Sixth Carbon Budget is based on the NSTA production outlook. The NSTA has confirmed that Rosebank, along with the other soon to be consented projects, anticipated exploration and existing production are already included in this outlook.
"Therefore these emissions are not additional, they form part of the baseline that the carbon budget is based on."
Envirionmental concerns
Tessa Khan, executive director of activist group Uplift, welcomed OPRED's interrogation of the development.
"Equinor says that extracting the oil from Rosebank, which is the UK's largest undeveloped oil and gas field, is in line with the UK and industry's emissions targets.
"Yet we know that there can be no new oil and gas developments if we are to have a hope of keeping global temperature rise below 1.5C. Unusually, the regulator has also asked how Rosebank meets Equinor's own Net Zero ambitions.
"In the wake of the Cumbria coal mine decision, the government's energy strategy seems to amount to little more than allowing companies to come and extract dirty fossil fuels and then sell them abroad for huge profit. Meanwhile millions of people in the UK are going cold because they cannot afford to heat their homes. It is beyond time that Grant Shapps came up with a coherent energy plan that puts the UK public, not fossil fuel companies, first."