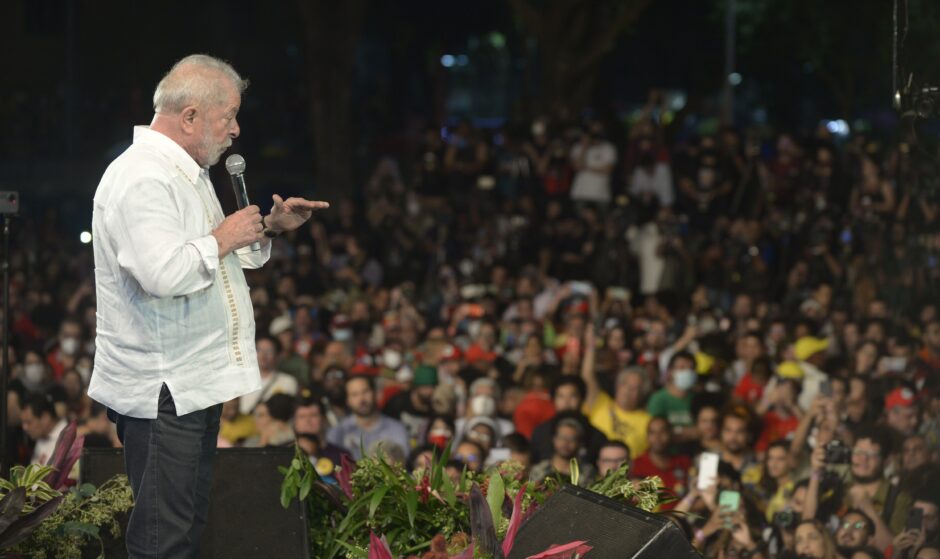 President Luiz Inácio "Lula" da Silva has reactivated the Amazon Fund, dedicated to stopping deforestation.
Lula has reinstated the Amazon Fund on his first day as President.
It had been frozen since 2019 after former president Jair Bolsonaro slowed down efforts to reduce deforestation.
It is crucial to protect the Amazon as it is a key biodiversity hotspot, a major source of food, water, wood and medicines, and a stabiliser for the world's climate.
Lula's immediate actions to halt deforestation
On his very first day as president, Lula reconfirmed the new government's ambitions to stop deforestation and signed a presidential decree reinstating the governing board of the Amazon Fund, which includes representation from civil society and other stakeholders.
He also signed decrees reestablishing Brazil's strategies to reduce deforestation in the Amazon and the Cerrado. He stressed that international support of the Amazon Fund will play an important role in supporting Brazil's plans to halt deforestation and achieve sustainable development in the Amazon.
"Brazil's new President has signaled a clear ambition to stop deforestation by 2030, he has reinstated strategies to make this happen, and appointed ministers with substantial knowledge and expertise in the area. This is globally significant, and the Amazon Fund gives the international community a great opportunity to contribute," commented Norway's Minister for Climate and Environment Espen Barth Eide.
What is the Amazon Fund?
Governed by the Brazilian development bank BNDES, the fund enables the reception of international contributions to the country's efforts to stop deforestation. It is a results-based mechanism created to raise donations for non-reimbursable investments in efforts to prevent, monitor and combat deforestation, as well as to promote the preservation and sustainable use of the Brazilian Amazon.
It was established by Lula in 2008 but was frozen by Bolsonaro in 2019 after he decided to abolish the governing board of the Fund and the action plans to reduce deforestation. This, however, was a breach of the original agreement from when the fund was established. 
Progress is monitored by satellite images, which found that, during Lula's previous presidency, deforestation in the Amazon was reduced by about 80%. It has supported 102 projects so far and still holds $679 million. Norway contributed $820 billion between 2009 and 2018, and Germany has also made contributions.
Protecting the world's lungs
The Amazon contains nearly a third of all the tropical rainforests left on the planet. These are also called the world's lungs, because they draw in carbon dioxide and breathe out oxygen, making a significant contribution to stabilising the climate.
The Amazon is of vital importance as it stores 76 billion tonnes of carbon, while its trees release 20 billion tonnes of water into the atmosphere per day, supporting global and regional carbon and water cycles. It also provides food, water, wood and medicines for millions – if not billions – of people, and is a major biodiversity hotspot, containing 10% of all the wildlife species known to humans.
With 60% of the forest being located in Brazil, the country's efforts are pivotal to ensure the Amazon is protected and restored. The return of Lula as president and his commitment to the environment has come as a relief, as the tenure of his predecessor, Bolsonaro, did not result in progress on that front and even hampered global climate targets.
During his address to Congress, President Lula said: "No other country has the conditions Brazil has to become an environmental power. Having creativity, the bioeconomy and socio biodiversity enterprises as starting points, we will start the energy and ecology transition towards sustainable agriculture and mining activities, family agriculture and green industry. Our goal is zero deforestation in the Amazon."