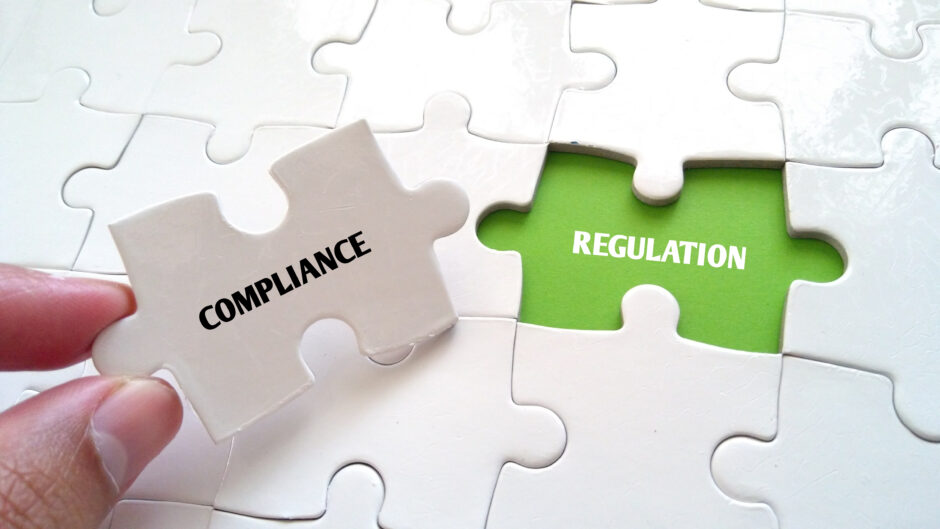 The European Financial Reporting Advisory Group (EFRAG) has released its first draft sustainability standards, refocusing on the importance of double materiality for both EU-based companies and those doing business in Europe.
What stands out the most is that material impact on society and the environment is considered as important a factor as financial materiality.
The proposals cover a broad set of environmental, social and governance (ESG) issues and provide a set of rules enabling companies to provide consistent and comparable assessment of business models and corporate strategies, as well as materiality assessments, action plans and, of course, performance against targets.
While much discussion of reporting in recent months has been around carbon, net-zero targets and scope 1, 2 and 3 reporting, EFRAG's standards include categories on not just climate change but also on diversity and ecosystems, resource use, water and marine resources and of course, pollution and the circular economy.
In social terms, issues from workforce, workers in the value chain, consumers, business conduct and internal control are all addressed.
Sustainability regulation will provide market standardisation for the EU
These drafts outline the proposed rules for sustainability reporting for compliance under the EU's forthcoming Corporate Sustainable Reporting Directive (CSRD), and should result in an agreed framework of EU Sustainability Reporting Standards (ESRS).
Not only will this provide much needed market standardisation and information comparability; it will be an expansion of the current Non-Financial Reporting Directive (NFRD) and expand the number of companies required to disclose performance from around 12,000 to roughly 50,000.
Such an expansion in the marketplace will further drive data and knowledge throughout the value chain as buyers will require information from their own supply chains.
More importantly, in order to ensure that value creation and business requirements are fully understood and integrated into the standards, EFRAG has been developing them in conjunction with the Global Reporting Initiative (GRI), the world's most commonly used sustainability reporting framework, as well as ESG audit and accreditation system SHIIFT, the global reporting network WICI Global and the Project Task Force on European Sustainability Reporting Standards (PTF-ESRS).
Sustainability standards
The exposure drafts were published prior to review by the EFRAG Sustainability Reporting Board (SRB), a move the group says was undertaken "in order to meet the ambitious deadlines for submitting the first set of draft ESRS to the European Commission by November 2022 and to benefit from the longest public consultation period possible." The consultation on the exposure drafts is open for 100 days, until 8 August, and can be found here.
The planned standards also take into account existing European law and initiatives, with the taskforce responsible for the drafts, for example, having "endeavoured to make sure" that they cover all principal adverse impact (PAI) metrics, investors need to meet Sustainable Finance Disclosure Regulation (SFDR) requirements.
EFRAG also said that other key ongoing EU initiatives had been considered in the drafting of the reporting standards, including the recently released proposal by the Commission for a Corporate Sustainability Due Diligence Directive (CSDDD). The European Commission adopted that proposal in February 2022.
Which companies will be affected by the new regulation?
The CSDDD is important, as it proposes mandatory corporate due diligence for sustainability and human rights issues for a company, which includes both asset managers and pension funds under the EU's definition.
To be included, any EU company would need to have over 500 employees and a turnover of over €150m in the last financial year for which annual financial statements were prepared.
It builds on the UN's Guiding Principles on Business and Human Rights and OECD Guidelines for Multinational Enterprises and responsible business conduct and, if approved, will enshrine the need to incorporate such concerns into corporate strategy as part of directors' duties. The idea is for such due diligence requirements to support the requirements of the EU's forthcoming Sustainable Finance Disclosure Regulation.
There is still a great deal of ground to cover in terms of alignment between the EU's approach and the coalescence of action around the newly formed International Sustainability Standards Board (ISSB).
Climate issues have potential to divide or unite
There are also the US SEC's proposed rules on climate risk disclosure to take into consideration. But as Robert Eccles, founding chairman of the Sustainability Accounting Standards Board (SASB) and one of the founders of the International Integrated Reporting Council (IIRC), said recently: "For all of the talk about single vs. double materiality and ISSB vs. EFRAG/GRI, wherever we're starting from there is a LOT more that unites us than divides us."
There is still a chance that the final standards issued by the bodies currently making proposals, from the ISSB, EFRAF and SEC, will differ sufficiently to ensure that the market stays confused, but there is significant momentum for concrete action and market clarity.
Tim Mohim, chief sustainability officer at ESG data group Persefoni AI and former chief executive of the GRI, says: "For the time being, the strongest thread that holds them all together is the international framework created by the Task Force on Climate Related Disclosures (TCFD).
The TCFD is a common-sense roadmap for companies to measure, manage and disclose their climate impacts. So for the climate issue at a minimum, there is some commonality." If we can build on that commonality and provide a robust, comparable and transparent framework for ESG reporting and measurement, the ESG world could be transformed, practically overnight.