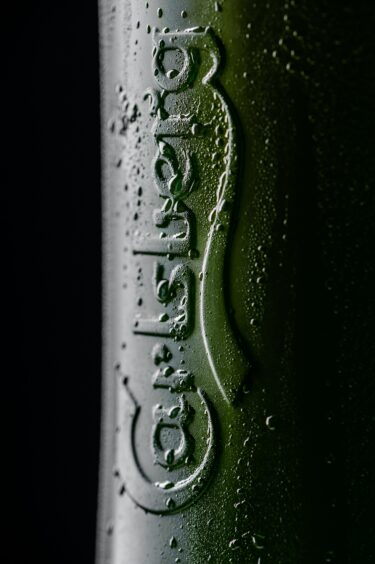 Carlsberg has raised sustainability targets to encompass its entire value chain, or what it calls 'beer-in-hand', encompassing carbon emissions, water use, and plant safety.
Carlsberg's new ESG programme looks beyond simply emissions to include water and commodity consumption.
Compensation has been linked to performance on ESG related KPIs.
Expect to see increasing demand for transition plans and performance milestones connected to compensation in sustainability and ESG plans.
Carlsberg's recently launched sustainability plan 'Together Towards Zero and Beyond' (TTZAB), builds on previous targets set in 2017. It is built around four central themes: ZERO carbon footprint, ZERO water waste, ZERO irresponsible drinking and a ZERO accidents culture.
These include a roadmap to achieve net zero carbon emissions across the entire value chain by 2040, from the barley in the fields to the beer in hand. TTZAB is an evolution of the Group's previous ESG programme Together Towards ZERO (TTZ), which has delivered strong progress, including 40% reduction in carbon emissions and 21% reduction in water use per hectolitre of beer since 2015.
Do Carlsberg's ESG targets have integrity?
The net zero carbon emissions across the value chain by 2040 target updates the prior goal of a 30% reduction in beer-in-hand footprint by 2030. Yet, converting brewing boiler systems from natural gas to renewable thermal fuels may not be the answer, suggesting the need for an offset from carbon credits.
However the company has developed its programme in alignment with the SBTi, which says that only 5-10% of a company's emissions can be addressed through offsetting.  The  company says, ""The company's activities, in pursuit of its raised ambitions, are further supported by its approved Science Based Targets, which are aligned with the 1.5°C target in the Paris Agreement on Climate Change, as well as its memberships in the RE100, the We Mean Business Coalition, the Race To Zero, the Alliance of CEO Climate Leaders and the WFA's Planet Pledge."
Perhaps most importantly, this ESG strategy and approach is not stand-alone and separated from key decision making within the buswiness. It Is part of the company's overall five-year corporate strategy SAIL '27, a renewal of SAIL '22, the previous five year plan.
Going beyond net zero
One of the critical debates within ESG today is whether the approach would be more effective if focused was maintained on a core metric, such as emissions as a measurement of impact on climate change overall. However this fails to include the reality of the interconnections between climate change, GHG emissions, climate tipping points, commodity supply and nature and biodiversity.
Carlsberg has chosen to address such challenges directly and the company has said it aims to replenish 100% of water consumed at breweries in locations of high water risk by 2030. It also targets 35% of its global portfolio to comprise low-alcohol and alcohol-free brews by 2030, in line with its zero irresponsible drinking goal.
Carlsberg will also ramp up efforts focused on the circular economy. In June of 2022, Carlsberg trialled a bio-based bottle in Europe, running a pilot of 8,000 fibre-based beer bottles as part of its efforts to achieve zero packaging waste by 2040. This is part of its plan to help the company reduce carbon emissions and improve recyclability.
By 2030, it intends that 100% of packaging will be recyclable, reusable or renewable and a 90% collection rate will be achieved for bottles and cans. Carlsberg will also deliver a 50% reduction in fossil-based plastics and ensure that recycled content accounts for 50% of bottles and cans.
Additional ambitions unveiled in 2022 include introducing regenerative agriculture in its supply chain, which it expects will improve soil quality and help capture and store carbon. Specifically, it is aiming to produce 100% of all raw materials through regenerative practices by 2040.
Executive compensation linked KPIs aren't just foam
Carlsberg has linked 20% of the bonus received by members of the executive board with progress on key performance indicators (KPIs) related to ESG, which is reviewed quarterly by the remuneration committee. These KPIs initially included carbon emissions and water usage, and were expanded to include progress on responsible drinking, and diversity and inclusion.
Remuneration for executives, brewery managers, facility managers, and those on support teams within the organisation are also linked to progress on sustainability KPIs, including energy and water savings, stakeholder engagement, brand engagement and reputation. Carlsberg also uses ESG criteria in its supplier selection processes.
Overall the company appears to be taking the right steps. The company's ESG strategy is aligned with the Paris Agreement, and it is working with SBTi to have its targets approved, and is a member of groups like RE100,  as well as the Alliance of CEO Climate Leaders, part of the World Economic Forum's Climate Action Forum.