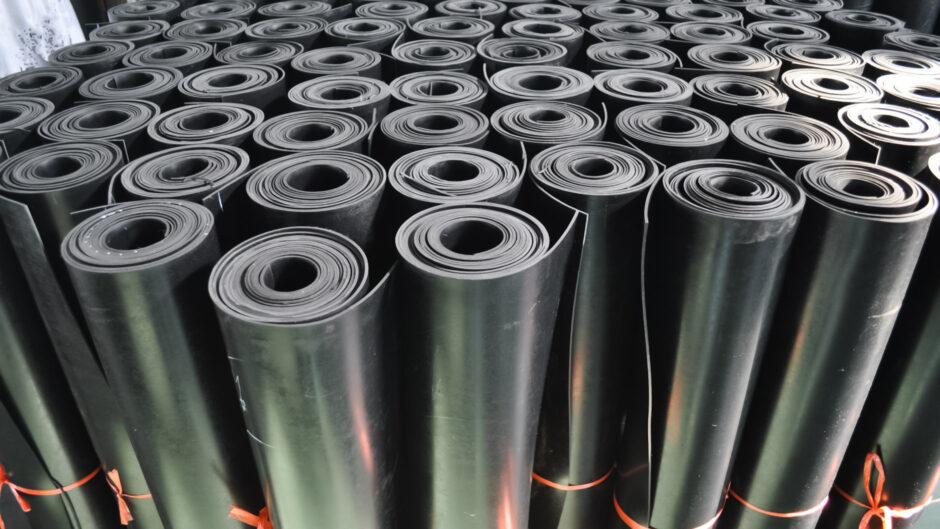 Tyre and diversified product manufacturer Bridgestone (NASDAQ:BRDCY) has been awarded $35 million from the US Department of Agriculture (USDA) to continue its efforts towards the commercialisation of guayule rubber. 
Bridgestone will work with US farmers to expand the production of guayule while adopting sustainable agricultural practices.

 

Guayule could offer an alternative to the fossil fuel consumption of synthetic rubber production, while also providing a more sustainable alternative to traditional sources of natural rubber.

The commercialisation of guayule rubber still faces several challenges, but it could be successful if market demand follows trends seen in other sectors.

 
Bridgestone and partners including Colorado State University, the University of Arizona and the Environmental Defense Fund, have been awarded $35 million under USDA's Partnerships for Climate-Smart Commodities programme. The grant will be used to expand Bridgestone's cultivation of guayule, a desert shrub that produces natural rubber. 
The company intends to develop a sustainable rubber industry in the Southwestern US, working alongside regional farmers and Native American tribes to support their adoption of climate-smart agricultural practices. 
"By participating in this larger industry-wide initiative led by the USDA, we can continue our commitment to establishing a natural rubber industry domestically in a climate-smart way alongside other industry thought leaders who are similarly dedicated to sustainable commodity production that will provide meaningful benefits for domestic growers", said William Niaura, director of sustainable materials and circular economy at Bridgestone Americas.  
The environmental impact of rubber production
Rubber is one of the most widely used materials in the world, with applications spanning several industries. It can be obtained naturally from the sap produced by certain plants, or synthetically by combining petroleum with alcohol. 
Synthetic production accounts for around 54% of the total rubber consumed worldwide, driving the use of fossil fuels and contributing to the polluting impact of items such as car tyres. While natural alternatives may sound like the better option, they do not come without their own environmental consequences. 
Approximately 90% of the natural rubber produced comes from Hevea brasiliensis, a tree species native to Brazil. As the demand and commodity price of rubber have increased, Hevea brasiliensis plantations have been rapidly expanded in response.  
This expansion is contributing to deforestation, with land being cleared to make way for new cultivation. Such deforestation results in a range of environmental issues, including habitat fragmentation, biodiversity loss and a reduction in the capacity of natural carbon sinks. According to the World Economic Forum, deforestation simply cannot continue beyond 2030 if we are to have any hope of solving the climate crisis. 
Furthermore, Hevea brasiliensis requires large amounts of water. Research suggests that its water consumption is so severe that it can cause changes in regional microclimates, shifting them from high humidity to periods of drought that result in local water shortages. 
Given the environmental issues associated with both synthetic and natural rubber production, there is a clear need for a more sustainable alternative. 
Could guayule rubber provide the solution?
Guayule, a plant species native to the deserts of the southern US and north of Mexico, could provide such an alternative. As a desert plant, guayule consumes little water and is able to survive under drought conditions. It can be grown on marginal land and, as an additional benefit, it does not contain the latex allergen that raises health issues for a number of individuals. 
Displacing tropical plantations of Hevea brasiliensis would not only benefit the regional communities impacted by its water consumption, but it could also provide an alternative crop that can be grown by farmers in areas where drought conditions are becoming increasingly unavoidable. 
In Central Arizona, for example, forage crops and cotton have historically made up the majority of farmers' output. These crops require substantial irrigation, which is becoming more difficult to provide as periods of drought become more frequent and intense. The decline of agricultural productivity in such areas is devastating rural economies, leaving them searching for alternative commodities that can be grown and sold to sustain their livelihoods. 
Bridgestone has taken note of this issue and has invested over $100 million in the expansion of guayule growth as part of its corporate sustainability commitments. The firm launched its guayule research initiative in 2012, and has since been awarded several government grants. It currently operates a 281-acre guayule farm in Arizona, and has plans in place for a further 350 acres to be planted in 2023. 
The latest funding from USDA will be distributed between 2023 and 2027, with a focus on incentivising local farmers and native tribes to participate in its efforts. Bridgestone will work alongside these farmers, providing support with climate-smart agricultural practices that can maximise the ecological benefits of guayule growth such as its carbon sequestration potential, nutrient delivery and ability to improve the health of surrounding soils. 
In doing so, the company intends to eliminate the net carbon footprint of its guayule production while simultaneously building a domestic rubber industry, supporting the rural economies of drought-stricken US states. 
Bringing guayule rubber to commercial reality
Ultimately, Bridgestone intends to see guayule rubber fully commercialised by 2030. Despite its sizeable investment over the years and a successful demonstration of guayule rubber's application in racecar tyres, the firm is yet to achieve this goal. 
For guayule rubber to become a commercial reality within the US, farmers must be able to cope with the complexity of its growth. Guayule must be planted at a specific time, following precise land preparation. Without strict weed control, guayule is often outcompeted, while its reported association with over 20 different pathogens leave it highly vulnerable to disease. 
Furthermore, for guayule to be economically viable, it will need to match or exceed the potential of conventional crops such as cotton or alfalfa. Although the rubber it produces is already high in demand, this will likely rely on the development of applications for its resin co-product. 
Researchers, including those working on behalf of or alongside Bridgestone, have begun to address some of these issues by breeding high-yielding guayule with improved seed quality. There are also ongoing efforts to strengthen the resiliency of guayule plantations, and to maximise the efficiency of rubber and resin processing. 
With the challenges that lie ahead, market demand will likely be crucial in making guayule rubber a commercial reality. This could be on the horizon as businesses and investors begin to recognise the financial risks of deforestation. Indeed, brands and retailers have already begun to signal their demand for sustainable materials, while the financial community is advancing its commitments towards eliminating deforestation from investments in global commodities. 
Although it remains to be seen whether Bridgestone will reach its commercialisation target, it seems reasonable to expect that the global rubber market could soon begin to reflect the shifts seen in similar sectors.