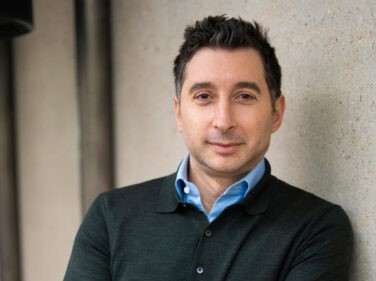 The drinks industry's habit of burning excess stock is flying under the radar. In this article, Spiritrade Founder and CEO Jimmy Metta looks at the concerns surrounding the sector, the avoidable emissions that affect the atmosphere, and potential solutions to accommodate this issue.
The drinks industry generates avoidable emissions by burning excess stock.
This is mostly due to the inability to sell the product, which may be unprofitable, close to expiry, or being replaced with other stock.
Companies in the sector can adopt strategies to avoid the waste of these products.
Across the drinks industry, there are a series of unavoidable emissions – primarily those relating to the creation of drinks, such as the water and energy that goes into their mixing and distillation.
There are, however, additional emissions which offer no benefit to consumers, ultimately contributing towards climate change and a range of other environmental concerns. The drinks sector is in crisis, and these problems are seemingly flying under the radar of most experts and activists.
The emissions of the drinks industry
As with the creation of almost any commercial product, the drinks industry involves substantial emissions, but many of these are instrumental to putting these products together.
Whether an alcoholic or soft drink, any beverage requires both water and energy to create, with CO2 as an unavoidable by-product. The industry and the world at large see these emissions as palatable for many reasons, including the fact that these drinks hydrate people across the globe every single day.
Unfortunately, however, some emissions are entirely avoidable. The drinks industry burns expired and excess stock that can't practically be sold to customers – and the burning causes significant damage to the atmosphere.
The reasons behind this vary, but all boil down to an inability to sell the product; it could be unprofitable or close to expiry, or there may be an alternative that requires shelf space.
Whatever the reason, the drinks industry wastes too many beverages every year for little benefit and finding new ways of connecting drinks to customers might be more straightforward.
How does excess stock happen?
Theoretically, supply and demand suggest a high-quality beverage that fills a niche on the market would have an ample supply of buyers and drinkers. However, plenty of additional factors result in excess stock amongst distributors and eventually contribute towards the burning of perfectly viable drinks.
The drink might not have enough potential buyers to justify stocking it in high supplies, which may not necessarily reflect the drink's quality but the size of its niche. Marketing is another significant factor, as people and shops might not know the drink exists without quality advertising. Once they acquire the stock, shops are responsible for promoting it within their store – or on a website, if applicable. If the drink is unprofitable, suppliers, distributors, and shopfronts may replace it with an alternative, which has a greater chance of success.
Every organisation involved in creating and selling these drinks relies on results and could quickly abandon products that don't sell. Therefore, producing a good marketing campaign and forecasting demand is paramount for the drinks industry's success. Failing to create or predict this demand leads to the destructive disposal of excess and expired stock.
How to avoid excess stock
You could always take action to avoid excess stock – with these techniques potentially resulting in significant energy and cost savings across the entire industry. The main issue is ensuring each drink can reach a customer, and these tactics focus on improving your business practices to accommodate this.
Digitisation
Digitising your inventory through specific management software allows you to keep an accurate count of every product, giving you a complete understanding of your current stock.
The software works automatically with little intervention, helping to avoid human errors that could lead to accidental overstocking. In addition, this provides retailers and suppliers with vital sales information, allowing them to see where they could focus their efforts or which products aren't selling well; they may then use this to develop better strategies.
This also allows you to check the near-expiry drinks that may benefit from a price reduction. Digitising your drinks inventory allows for informed decision-making at every stage.
Logistical improvements
Logistical changes to business processes could help optimise companies on any part of the supply chain, letting you sell units much more easily. The most significant logistical improvement you could make is investigating supply and demand for a particular product and only producing or procuring the right amount.
In addition, automated systems could help manage business logistics, providing real-time data and faster processes. You might also want to look into speedier distribution, which reduces the time before drinks are at risk of expiring.
Finally, optimising storage and distribution procedures makes the service surrounding the drinks more efficient for everyone, and you might benefit from outsourcing these processes.
A better platform
The drinks industry needs a better way for customers and producers to buy and sell drinks; a new platform for connecting products to people could save the industry a lot of money without contributing towards avoidable emissions.
Spiritrade is the world's first global drinks exchange, massively streamlining drinks trading and serving as an efficient way for traders, retailers, wholesalers, and other organisations to generate revenue. Companies with stock close to expiry can use the platform and quickly sell them to other businesses, using built-in marketing to find possible buyers.
Drinks manufacturers across the globe often worry about overstocking or being able to move enough products before the risk of expiration. Still, we've built a network that can help with this concern.
For example, a beer manufacturer whose products have a short shelf life might have too many units to sell comfortably. Without a service that helps connect these drinks to distributors, retailers, and bars, many of the items might spoil – and face a destructive burning process. Yet, by providing an agnostic and global platform that connects buyers and sellers, the product can be sold rather than destroyed.
It's a simple solution to fix the environmental issue of burning drinks within the industry. However, it's not been so simple to build, with years of research and development going into the proprietary software. It's understandable; therefore, the incineration has had to continue. But with the solution now in place, it's something we as an industry must put a stop to.