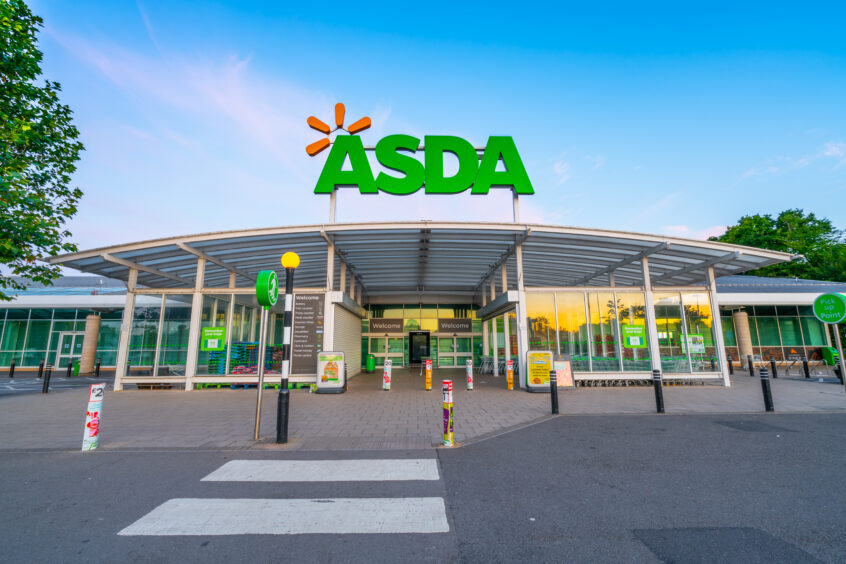 Asda has announced a new 'refill price promise' which guarantees that each of its refillable products will be cheaper than packaged alternatives. 
Asda has worked alongside Unilever (

NYSE:UL

) and the Waste and Resources Action Programme (WRAP) to identify the cost-of-living crisis as one of the major barriers to the adoption of refillable shopping.

 

UK supermarkets pumped out 114 billion pieces of plastic packaging in 2019 alone, leading consumers to demand more sustainable options.

 

Lower prices will be crucial in closing the gap between consumers' attitudes and their real-world purchasing decisions.

 
UK supermarket chain Asda began piloting its refill model in 2020, and has been conducting ongoing research to make its new offering more appealing to consumers. With the current cost-of-living crisis driving concerns around grocery prices, Asda's latest revisions are intended to help its customers shop sustainably without breaking their tightened budgets. 
"We know the cost of living crisis is having a big effect on our customers, so it is important we recognise this in the refill space through our 'refill price promise' and ensure customers are getting an even better deal. As well as being cheaper, refill allows customers to buy the exact amount they need, helping them stick to budgets, while at the same time reducing food waste at home", said Susan Thomas, Asda's senior director of sustainable commercial activity. 
Breaking down barriers to refill adoption
In partnership with the Waste and Resources Action Programme (WRAP) and consumer goods multinational Unilever, Asda was able to secure funding from Innovate UK to conduct research on the potential barriers to customers' participation in its refill scheme. Its findings indicated that transparent pricing was consumers' top priority, while improving communication and making the experience more enjoyable could also make a significant difference. 
On the back of its research, the supermarket chain has announced a number of changes in addition to its price guarantee. Having identified cereals, pet food, store cupboard ingredients, rice, pasta and pulses as the main items that consumers were willing to refill, Asda will extend its bays to include popular branded products within these categories. 
It will also be adding more 'enjoyable' items such as chocolate buttons and wine gums, and will continue its variety of prefillable Unilever products. Citing consumers' difficulty in carrying multiple containers, each refill bay will also begin offering reusable bags for 10p each. 
According to Catherine David, WRAP's director of collaboration and change: "The research we conducted in partnership with Asda and Unilever has provided rich learnings that are enabling us to better understand what's needed to get customers trying reuse and refill and keep them coming back. We know we need to make this an easy and cost-effective process and Asda are showing how this is possible." 
Growing recognition of the need for refillable packaging
UK supermarkets pumped out at least 114 billion pieces of plastic packaging in 2019 alone, weighing in at approximately 653,000 tonnes. With rising concerns around the pollution, ecological damage and resource extraction associated with this excessive use of single-use plastics, recycling is no longer considered a viable in addressing the scale of the problem at hand. 
Refillable solutions have begun to emerge as a more effective solution to the packaging crisis. Research suggests that swapping packaged goods for loose products that are decanted into refillable containers could reduce the lifecycle CO2 emissions of each product by around 70%, while also saving on both energy and water. 
According to an investigation by Greenpeace, refillable solutions could contribute significantly to the realistic elimination of 45 billion pieces of plastic from UK shopping baskets by 2025. For certain items, such as bath and shower products, household cleaners, rice and fruit juice, a switch to re-use systems could reduce plastic consumption by as much as 80%. 
There is a growing recognition of the need to act on such findings. National and regional governments have started to introduce legislation to drive the adoption of reuse, with Romania, France and Germany among those that have set ambitious targets for reusable packaging solutions. The ongoing development of the UN plastics treaty is expected to result in globally binding regulations against plastic waste, which could prompt governments around the world to follow suit. 
Companies appear to be getting on board with this transition, with over 350 organisations having already signed the UN Environment Programme's (UNEP) New Plastics Economy Global Commitment. The initiative, which has been collaboratively developed by UNEP and the Ellen Macarthur Foundation, requires its signatories to acknowledge the limitations of plastics recycling and commit to making more significant changes to how their products are packaged. Although there are no specifications of the changes to be made under the commitment, more than 100 businesses have pledged their intentions to switch from single-use to reusable packaging by 2025. 
In addition to reducing the environmental impacts of packaging and ensuring compliance with emerging legislation, there could be significant economic benefits to be gained by swapping to reuse models. According to the Ellen Macarthur Foundation and New Plastics Economy, converting just 20% of plastic packaging to reusable alternatives could unlock a global business opportunity worth around $10 billion. 
Aligning consumer demand with real-world purchasing decisions
Much of this business opportunity relies on companies' ability to appeal to consumer demand for more sustainable products. In terms of refillable packaging, there is a growing body of evidence to suggest that consumers are ready and willing to support the introduction of refill models. 
A 2020 YouGov poll, for example, revealed that around 60% of the UK consumers surveyed would be willing to buy their dry goods through a reuse scheme, while just over 50% would be interested in trying refillable household cleaning products. Similar surveys have indicated that as many as 93% of UK consumers would like to see more refill or reuse options available.  
Despite the growing demand for sustainable products, however, a gap has emerged between people's apparent support of environmental responsibility and the actual purchasing decisions they eventually make. Many consumers are still shopping for convenience, and refillable packaging solutions are not always developed carefully enough to accommodate their purchasing preferences. 
The UK's cost-of-living crisis has emerged as a particularly significant barrier to adoption with around 65% of consumers making changes to their shopping habits as a result of the increase in household bills. According to survey research from City to Sea's Refill campaign, inflated prices are now the number one reason that people are not doing more to reduce their use of single-use packaging. 
Asda's latest changes could be crucial in aligning consumers' demand for refillable packaging with their real-world purchasing decisions, highlighting the importance of conducting thorough research when designing customer-facing sustainability solutions. By lowering the barriers to participation in refill, Asda is exemplifying how real change can be supported – making significant progress for which it is likely to be well-rewarded.