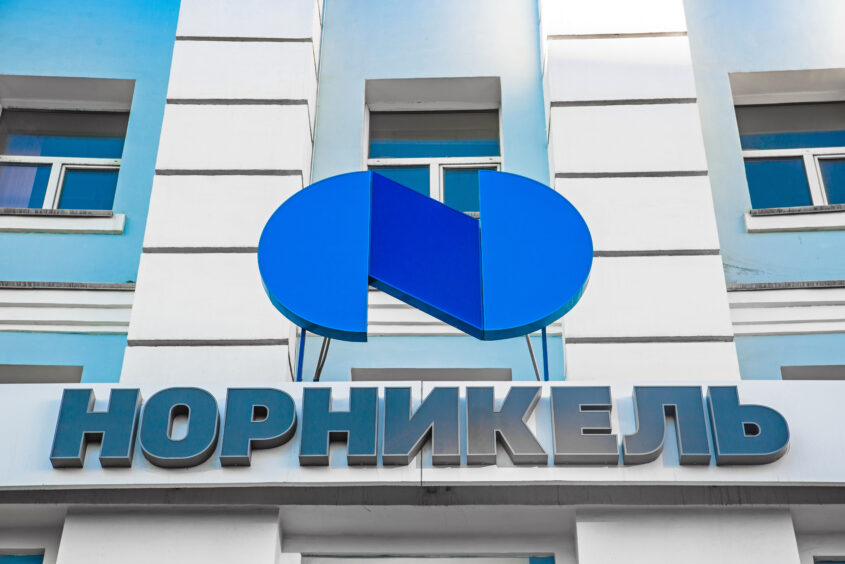 Russian mining company Norilsk Nickel (Nornickel) claims to have determined the specific locations in which its operations could have a significant impact on biodiversity. 
Nornickel has conducted an extensive research expedition to investigate how its assets may be affecting the species diversity of specific areas.

 

Biodiversity is particularly difficult to monitor and assess, presenting a major challenge for companies that are attempting to address their impact.

 

The emergence of new regulations and disclosure mechanisms will accelerate efforts to trace changes in biodiversity back to individual businesses.

 
Nornickel has tapped the expertise of the Russian Academy of Science's Siberian Branch to conduct extensive research on the environmental impacts of its assets. With the release of the study's preliminary results, the company now claims to have pinpointed the exact locations that could be affected by its operations. 
"This makes me believe that the research findings will not only be useful to Nornickel and scientists, but also serve as material for new academic papers on Russia's amazing north. However, there are still things to do. We are looking forward to further improving our knowledge about the local territories and the dynamics of these unique ecosystems," said Stanislav Seleznev, Nornickel's vice president of ecology and industrial safety. 
Nornickel's biodiversity expedition
Nornickel's latest research builds on its 'Great Norilsk Expedition', a six-week study of the Arctic ecosystem of the Taymyr Peninsula. The initial study, also conducted by the Siberian Branch of the Russian Academy of Sciences, included extensive investigations of the area's surface water, bottom sediments, soil health, vegetation, permafrost and overall species diversity. 
Its results led Nornickel to publish its final position statement on biodiversity in late 2021, at which point the company committed to several policies intended to identify, monitor and reduce its impacts on biodiversity. In order to enact these measures effectively, the firm decided to expand its previous research programme to include three additional regions in which it operates. 
The expanded study was designed to define the precise areas of Nornickel's environmental footprint and to assess the current biodiversity status within their ecosystems. It involved a series of on-site studies of both terrestrial and aquatic ecosystems, including visual inspections, physical and chemical sampling, and a thorough analysis of plant, animal, bird and hydrobiont populations. 
Overall, an area of over 73,000 square kilometres was covered by the survey. Although several vulnerable species were identified, the overall impacts of Nornickel's assets were found to be smaller than previously expected. According to its results, only 10-15 square kilometres were at risk of 'significant impact'.  
The challenges of biodiversity monitoring
Notably, the scientists concluded that the 'environmental impact zone' of Nornickel's assets was extremely fragmented and uneven. They deemed it impossible to fully determine the exact boundaries of the company's footprint, but claimed that the areas with the most significant impacts could be clearly outlined. 
"Our task was both simple and complicated in a way. The extent of the Company's impact on the environment is determined by a number of natural factors. For instance, some plant and animal species adapt to environmental changes in no time; their response cannot serve as an objective criteria to assess the negative impact of industrial activities in the area. One of our key challenges therefore was to find the optimal assessment criteria," explained Viktor Glupov, head of the research project. 
This highlights the major challenge that is emerging as companies seek to address the specific impacts of their individual operations. When developing a new site, for example, businesses must be able to establish an accurate biodiversity baseline that can then be compared against post-construction data. Without such information, they are unlikely to succeed in mitigating the effects of new developments. 
Currently, however, insights on biodiversity are proving particularly difficult to measure. Essential variables such as species populations, community compositions or ecosystem functionality can change rapidly and are rarely confined to bounded locations. 
With many industries yet to determine how different ways of operating can either worsen or improve their biodiversity impact, there is a clear need for further development of research methodologies that can provide them with a clear starting point. 
Rising expectations will accelerate efforts to pinpoint biodiversity risks
As the destruction of nature has grown to be recognised as a financially material risk, a range of disclosure frameworks and regulatory measures are being developed to ensure that the global economy is aligned with biodiversity goals. 
The Taskforce on Nature-related Financial Disclosures, for example, is developing a framework through which investors will be able to request that companies report on their individual relationship with nature. Although this reporting will not yet be mandatory, businesses that wish to remain competitive would be well advised to give it their best efforts. 
Furthermore, December 2022's finalisation of the Global Biodiversity Framework saw Governments from around the world agreeing to four long-term biodiversity goals to be reached by 2050. It also included 23 action-oriented targets to be met by 2030, which will require the introduction of national strategies and regulatory measures to ensure that progress is being made. 
With investors and policy-makers shifting their focus towards the protection of nature, companies can no longer afford to ignore their impacts on biodiversity. It seems likely then, that a number of organisations will soon follow Nornickel's path in attempting to determine their own impact zones.