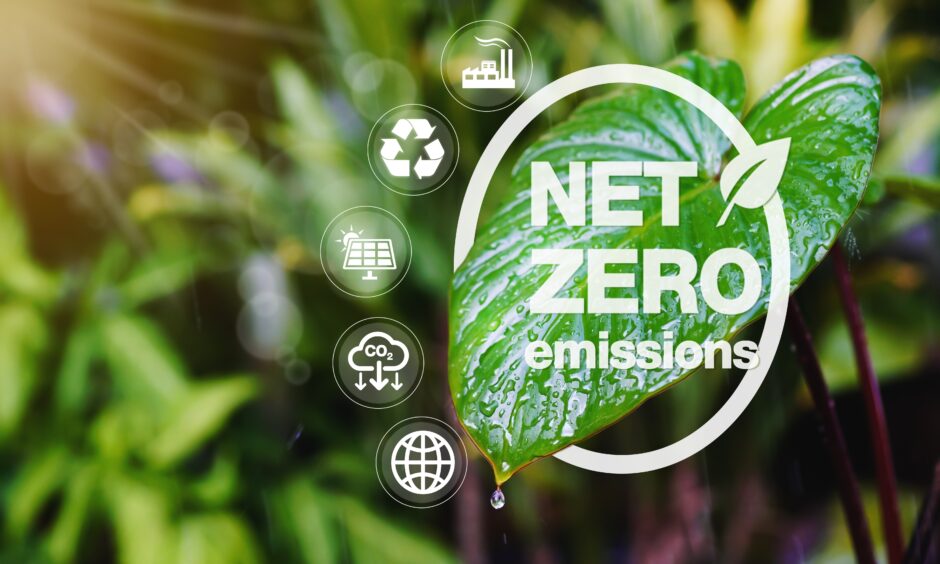 At Davos, PepsiCo (NASDAQ:PEP) chief executive Ramon Laguarta said that corporates have a responsibility to make their products more sustainable, regardless of the economic headwinds facing companies. But are corporates doing enough? Research from Sphera suggests not.
85% of companies have some form of net zero strategy but the majority are failing to implement.
Challenges include communications failing between board strategy and operational management, lack of performance appraisal on carbon performance, and a focus on Scope 1 and 2.
Carbon KPIs must be integrated with financial KPIs, given the same priority, visibility and connection to performance appraisal if effective action is to accelerate.
ESG software, data and consulting services Sphera has released a report,  Operational Landscape: The Inside View of Industrial Decarbonization from Operations Managers. This was based on the results of a survey of over over 300 operations managers across key industrial sectors, including Oil & Gas, Construction, Energy, Manufacturing, Chemicals, Metals & Mining and more in the UK, US and Germany. The survey found that while 85% of companies now have net-zero strategies, the majority are failing to implement them.
Survey analysis shows lack of consistency leads to lack of accountability
While it is widely understood that effective change needs to be implemented across the business, 95% of respondents say that net-zero accountability sits solely with C-suite and board of directors, and responsibilities are not being shared with operations managers. At the same time 42% of operations managers say that they receive little or no encouragement to contribute suggestions on improving the environmental sustainability of business operations.
It is also clear that there is a more lip service than action, with 32% of respondents saying that their own corporate target do not align with science based targets. Whether a company is signed up to the Science-based Targets initiative or not, science based targets ensuring that the company is on a realistic trajectory towards net zero would seem to be a prerequisite for claiming net zero targets!
Strategy must be implemented across the business.
Failures in communication and implementation are clear, with only 41% of operations managers saying they have seen sustainability strategies produce significant changes in daily practices. While 73% of companies say they are already actively exploring or addressing the challenge of Scope 3 – that means that 73% of companies are still only addressing Scope 1 and 2 emissions, while failing to address the environmental impact of their operations.
And while CO2e may be the key metric that is being used, the fact that this isn't yet being assessed beyond immediate operations suggests the majority of companies have little to no idea of their environmental, pollutant, plastic, resource consumption or social impact.
One of the more positive findings of the survey is that 43% percent of operations managers are already discussing sustainability issues with suppliers and partners. That means that at least some companies understand that real change comes from integrating internal plans and strategies with action across the value chain.
The reality however, is that 22% of operations managers say regulations are still the main driver of business interest in sustainability.
Positive indicators for action
The survey did however find a growing desire among mid-level employees to share responsibility for climate change goals, with 40% of operations managers calling for carbon targets to be included in their performance reviews.
In addition to being passionate about the environment at their workplace, operations managers also emerge as being deeply concerned about the environment in their personal lives, with 35% describing themselves as highly supportive of the need for radical climate action and 32% driving an electric car.
The survey also finds that 40% of companies now have a public net-zero strategy, and 43% have allotted over 20% extra budget to sustainability and net-zero initiatives, indicating an increasingly widespread commitment to climate action at the board level.
Trust and transparency key for net zero action
Paul Marushka, Sphera's CEO and president, said: "With high levels of personal and professional commitment to sustainability, operations managers have emerged as the secret weapon for businesses in the fight for more sustainable operations. Yet many companies are experiencing a gap between carbon pledges and operational practices because of limited involvement by operations managers."
Marushka continued: "Transparent tracking of decarbonisation results is the missing link between business net-zero pledges and practices that lead to progress, with operations managers consistently calling for more frequent measurement of progress towards decarbonisation at every level.
"Throughout the report, transparent results emerge as essential to building the trust and confidence of employees and customers in corporate climate change pledges. The key is to treat emissions reduction targets like financial targets, which are included in everything from quarterly reviews to employee KPIs. Existing technologies and content, such as data analytics and AI, already enable companies to rapidly record and reduce their carbon footprint."