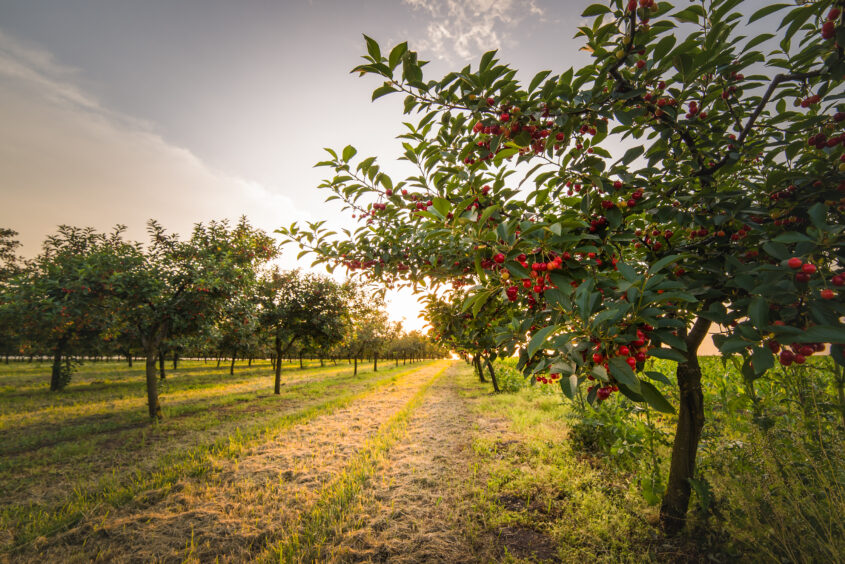 As companies are under pressure to cut their emissions, many are implementing their own nature-based solutions (NbS) instead of buying external credits, in a practice called 'insetting'. 
Although there is currently no official definition of carbon insetting, the idea is that a company invests in its own projects to offset its emissions.
This requires more upfront costs and paperwork compared to purchasing carbon credits, but could lead to benefits in terms of adaptation strategies and partnerships for a business.
While there is ongoing work for the standardisation of insetting, companies are recommended to adopt a conservative approach in implementing these projects amid concerns over their quality.
What is insetting?
There is currently no official definition of carbon insetting. The concept was first introduced by Plan Vivo, an offsetting standard provider, and PUR Projet, a provider of NbS. The idea is that a company invests in its own projects to offset its emissions, rather than purchasing credits from third parties.
These projects are being implemented within an organisation's supply chain or the communities where it operates. They usually involve NbS such as regenerative agriculture, agroforestry and reforestation, generating greenhouse gas emissions reductions as well as positive impacts on people and ecosystems. 
For example, Gucci and Yves Saint Laurent owner Kering (EPA:KER) has made insetting a key part of its sustainability strategy "wherever possible" in regions where its raw material producers are located. This includes supporting a reforestation programme for gold mining sites in French Guiana, while in Mongolia it is helping herders reduce the impact of upstream cashmere production and switch to new sustainable models. 
What's the difference from offsetting?
In carbon offsetting, companies purchase carbon credits from third-party platforms to compensate for their unavoidable emissions. This is also done through NbS, such as afforestation and reforestation, which are carried out independently from the supply chain of the entity buying credits. 
For carbon offsets rating agency Sylvera, offsetting and insetting are complementary in a company's strategy, rather than exclude each other.
The good and the bad
According to the business-led International Platform for Insetting (IPI), these projects come with manifold benefits beyond their intrinsic social and environmental value. Working closely with suppliers to implement low-carbon and regenerative practices can help a company build a more resilient business model and boost its adaptation strategies, thereby giving it a competitive advantage.
The insets are developed within ecosystems connected to the organisation's value chain, allowing for its vision, values, management system and programmes to be incorporated throughout, all while supporting a business in achieving its sustainability targets. Indeed, this effort can lead to valuable partnerships and, ultimately, the scaling up of NbS.
Undertaking internal projects, however, implies higher initial costs for a business as well as significant administration and legal work, according to Sylvera. It also means exposure to a limited number of projects compared to offsetting, and measuring their quality will require extensive internal work.
In fact, there are already major concerns over the fragility of the carbon market and the importance of finding unified, transparent approaches to ensure their success. With most organisations in the offsetting space working on it openly, it is paramount – and even more challenging – that businesses involved in insetting have access to the right tools to prove that what they are doing is delivering the required impact.
Moreover, there are serious risks of low credibility of offsetting claims and the double counting of emission reductions, according to the 2023 Corporate Climate Responsibility Monitor. The IPI said that, even though insetting does not require verification or certification against agreed global standards, some companies choose to work with an independent verifier or auditor to certify their results, such as Gold Standard, Verra, Rainforest Alliance, Plan Vivo and the IPI's Insetting Program Standard.
Does insetting cover Scope 3 emissions?
According to Sylvera, insetting includes the reduction of Scope 3 emissions, which are not covered by offsets. For the Science Based Targets initiative (SBTi), however, it is more complicated.
Because there is no standardisation of the term, the SBTi said it is difficult to give a clear determination of what can and cannot be included within Scope 3 reductions, and accounting approaches also vary with the use of both project accounting and corporate accounting.
As such, the SBTi recommended a "conservative approach", whereby companies should only include emission reductions or removals from insetting projects that use a corporate accounting approach and are wholly contained within their supply chains, or the portion of a partially-included project that is within their supply chain and linked directly to sourcing. It said that, while there is ongoing work for the standardisation of insetting, it will assess the projects on a case-by-case basis and may not approve their use.
Meanwhile, there are emerging resources, such as the Value Change programme led by Gold Standard and the Carbon Removals and WRI's Land Sector Initiative, expected to provide further guidance on how to account for the impact of insetting.