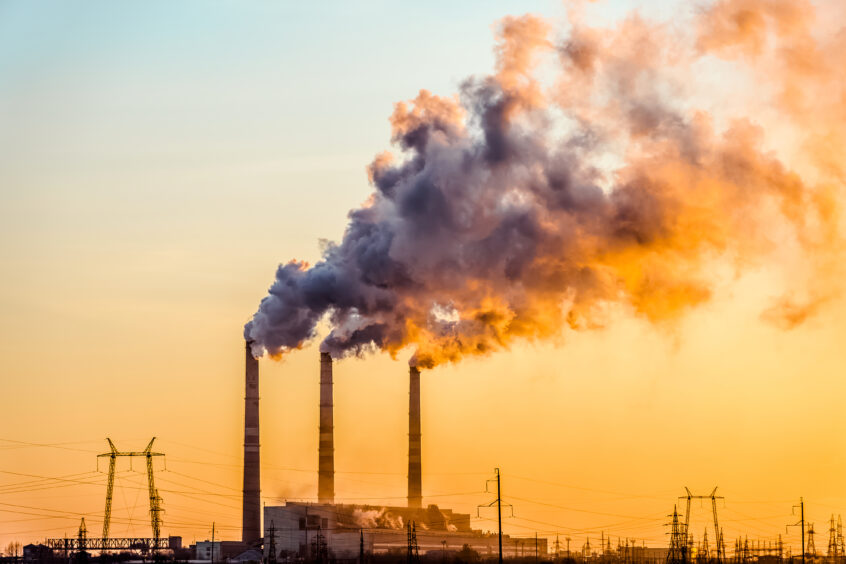 A group of companies including payment processor Stripe and CO2 removal company Climeworks have co-founded the Carbon Removal Alliance (CRA) to raise awareness of the potential of carbon dioxide removal (CDR) solutions.
The CRA is intended to bring high-quality CDR solutions to the notice of policymakers.
The alliance said that policy is critical to fund innovations and support the CDR market.
Carbon removal is seen as a more permanent solution to decarbonisation compared to carbon credits and has the potential to be a multi-trillion-dollar economic opportunity. 
According to the first State of Carbon Dioxide Removal report, almost all current CDR comes from conventional removal methods on land, mostly via planting trees and managing soils. Researchers said that countries need to maintain and expand the current capacity, which will require dedicated policies and management. More than 120 national governments have a net-zero emissions target, which implies using CDR, but few of them have actionable plans for developing it, presenting a major gap in planning.
Who is leading the CRA and what are its aims?
The CRA will be led by executive director Giana Amador, who in 2015 co-founded Carbon180, what is deemed to be the first dedicated carbon removal company. As its policy director, she promoted carbon removal to policymakers, which led to the $3.5 billion funding and inclusion of direct air capture (DAC) hubs in the US Infrastructure Law and the first-ever dedicated carbon removal research programme in the Energy Act of 2020.
The alliance will focus on driving policies, primarily in the US, that will be technology neutral and prioritise funding for CDR. It plans to highlight an array of high-integrity permanent methodologies that address the entire spectrum of carbon removal. 
Permanent removal refers to a timeline of 1,000 years or more, which as a timeframe is comparable to the atmospheric lifetime of carbon emissions. The alliance said it also supports CDR solutions that are net negative, additional and verifiable.
Companies represented on the board of the CRA include Stripe, Climeworks, plant-based carbon removal group Charm Industrial, limestone-based DAC developer Heirloom and Seachange, which provides the sustainability strategy for Seafood company Thai Union.
What is Climeworks' interest in co-founding the CRA?
Climeworks is a pioneer in DAC technology, which it said needs to scale drastically over the coming decades. Industry-wide standards are needed to build the trust and integrity that is required for this to happen. Climeworks said it hopes to lead by example, providing incentives to peers, customers and policymakers alike to act on climate change.
Climeworks' chief climate policy officer Christoph Beuttler joined the CRA's board. He said: "A portfolio of CDR solutions is needed on gigaton level by 2050 and we need to make sure that the highest-integrity solutions are incentivized. As a board member, I hope to share the learnings we gained at Climeworks to accelerate this scale-up – in particular our experience with permanence and third-party certification."
Where is the CDR market headed and how big can it get?
New CDR technologies, such as bioenergy with carbon capture and storage (BECCS), biochar, enhanced rock weathering and DAC, are required by virtually all pathways to net zero. Currently, they make up only a tiny fraction of current capacity and closing this gap will require rapid growth in their development.
According to the Intergovernmental Panel on Climate Change, if the world is to hit its climate targets, billion-tonne scale CDR is now "unavoidable". This will require trillions of dollars in investment to scale CDR solutions at speed, spanning both nature-based solutions such as afforestation and engineered solutions such as DAC.
The majority of investment in these solutions is driven by the voluntary carbon markets (VCM), but the lack of transparency and quality metrics within the VCM creates a high-risk environment for CDR investments, which may be a deterrent to financing at scale. 
The scandal regarding the effectiveness of some of Verra's REDD+ credits is an example of this. Insurance is a potential solution to the credibility gap as, by reducing risk and increasing transparency, it can act as an essential enabler of the VCM.
The Energy Transitions Committee has warned that, in order to achieve the Paris Agreement goal of net zero by 2050 or keeping temperature increase to 1.5°C above pre-industrial levels, will require an investment of $15 trillion in CDRs over the next three decades.
For the CRA, raising the profile of CDRs with policymakers seems to be the path that could provide the biggest returns, given the scale of public funding that is being committed by major economies to finance the transition to a low-carbon economy.