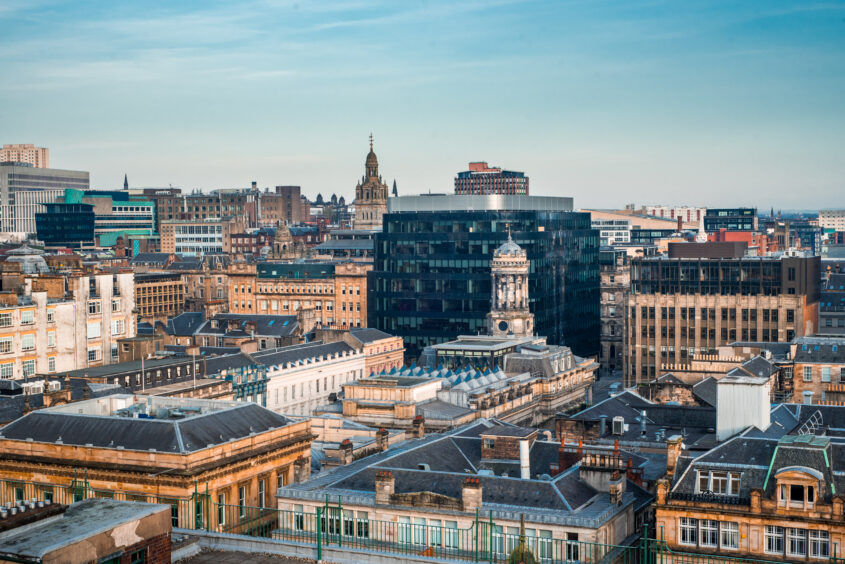 The Glasgow Financial Alliance for Net Zero (GFANZ) has issued voluntary net zero transition guidance to its members ahead of COP27, days after a progress report suggested a more relaxed commitment to the UN's Race to Zero campaign.
GFANZ has outlined voluntary net zero transition guidelines and recommendations for its members, which will be delivered at COP27.
It intends to provide a framework to decarbonise members' portfolios across the sectors in which they operate.
The voluntary nature of these guidelines may draw further scrutiny over the group's commitment to climate goals, especially after it changed language over adherence to the UN's Race to Zero. 
Four strategies, five themes and ten components to navigate climate risks
GFANZ's recommendation intends to help members navigate climate risks and opportunities. The report is fairly comprehensive, identifying four financing strategies that could enable transitions in the real economy. 
These include financing entities engaged in developing and scaling climate solutions, enabling those that are already aligned to the Paris Agreement as well as those in the process of doing so, and financing the managed phase-outs of high-emitting assets.
The alliance identifies five themes, made up of ten components, to pursue these strategies. The ten components refer to the set of processes, skill sets and products needed to achieve the base net zero strategy.
The themes define the framework of GFANZ's recommendations, and are centred around an organisation-based approach to net zero. Other themes in the framework include the use of relevant metrics and targets, setting implementation and engagement policies, with a governance structure to ensure oversight of the net zero transition plans. 
Voluntary emphasis questions GFANZ's reason to be
GFANZ repeatedly emphasizes the voluntary nature of the proposed framework. The report still highlights the harmful contribution of sectors and practices such as fossil fuels and deforestation. 
It also cites several examples of companies that have committed to limiting their involvement with these activities. But it stops short of taking a position on what constitutes best practice, which raises questions over the alliance's reason to be.
Commitment to net zero transition challenged by latest progress report
In publishing the current guidance, GFANZ explicitly states that the recommendations are not meant to prescribe a specific course of action, or be construed as best practice. 
Yet "developing the best practice tools and methodologies" to mobilise capital to facilitate the net zero transition was very much a part of its first progress report following its formation in November 2021 after COP26. The language used at the time seemed to suggest it would pursue more rigorous engagement with its members on driving the transition.
A year later, the alliance's October 2022 progress report suggested that GFANZ may be backing away from its earlier commitment to the UN's Race to Zero campaign.
Nonetheless, publishing the new guidance days before COP27 may be viewed as a call to action for its members. It may also be viewed as an attempt to close ranks after two pension funds pulled out of the alliance, with other major Canadian banks considering an exit. The dissenting banks also happen to be some of the largest financiers of the fossil fuel industry.
The exits were seen as a backlash against the stringency of net zero recommendations first published by GFANZ in June 2022, where it outlined four approaches for financial institutions to help the real economy transition to net zero.
Damned if you do, damned if you don't
The optimism around the ability of GFANZ to achieve global net zero plans at the time of its founding seems to be waning. In November 2021, the group committed $130 trillion to net zero, which seemed more than enough to meet the estimated $100 trillion needed by 2050.
Through 2022, however, GFANZ has faced resistance from its members and scrutiny from climate action groups, especially relating to the financing of fossil fuels. It was reported that climate action groups had pressured some GFANZ members to quit the group if they could not commit to phasing out involvement with fossil fuels – which was seen as the catalyst that had prompted some members to leave.
The parts may be greater than the whole
The size and publicity garnered by GFANZ may be working to its detriment. Some of its member alliances continue to push their own members to act to drive the transition to net zero. Yet banks and financial institutions that make up its membership have found other avenues to act on climate change
For example, the Finance for Biodiversity Foundation has collected 111 signatories from 20 countries with over €16 trillion in assets. It has called on global leaders to act on protecting and reversing biodiversity loss. It is not alone in this – over 330 business and financial institutions have urged governments to adopt mandatory disclosures on nature dependency at the upcoming Convention on Biological Diversity (CBD), to be held in Montreal in December 2022, also known as COP15.
The World Economic Forum (WEF) has identified a close link between biodiversity loss and climate change. Acting on both will help the real economy's transition to net zero. At stake, according to the WEF, is 50% of the world's GDP. Acting swiftly may yield a $10 trillion annual economic opportunity by 2030.
Financial institutions engaged in harmful environmental activities may not be willing to finance the transition. The potential to grow their business through new economic activity, or even just prevent losses, may provide the incentive needed by some of them to act.