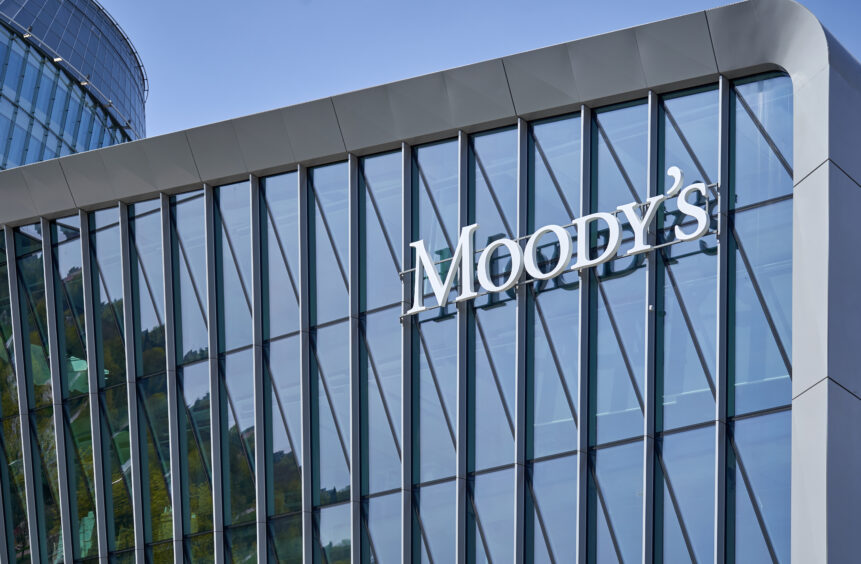 Moody's plans to create an independent comparison framework to assess corporate net zero transition plans. It will engage market participants in a consultation process until January 2023 to gauge interest and collect feedback on its proposed methodology.
Moody's Investors Service (MIS) is looking to provide an independent and comparable assessment of a company's carbon transition plan.
The net zero assessment (NZA) intends to overcome the inconsistencies in data and reporting standards globally, giving investors a way to compare decarbonisation plans across companies.
MIS will engage in a consultation process with market participants until January 2023 to gauge interest in the framework. 
Market need for independent net zero assessments
Many of the top global companies are not prepared to meet their net zero goals by 2050. Research by the New Climate Institute shows that, while a third of the largest companies in the world have net-zero targets, two-thirds do not meet minimum procedural standards for target setting. 
Of the companies with net zero targets, only half have established an interim greenhouse gas (GHG) emissions reduction target. A report by the Corporate Climate Responsibility Monitor also found that the net zero pledges of 25 major global companies did not translate into full action. 
If assessed collectively, they would achieve a 40% reduction in their total GHG emissions by 2050, based on 2019 levels. The report said that "it is more difficult than ever to distinguish between real climate leadership and unsubstantiated greenwashing", pointing at some companies remaining involved with fossil fuels despite claiming to be on a net zero trajectory. 
The problem with current net zero claims and targets 
Carbon credits and offsets also play a big role in net zero claims. Google (NMS:GOOG), for example, has claimed to be carbon neutral since 2007. Purchased renewable energy and carbon credits are mainly responsible, however, allowing them to omit disclosing 60% of their emissions.
Ikea claims that the solar panels it sells count towards its climate targets, given the clean energy they would potentially generate. Ikea also planned to count the carbon stored in some of its products, which would only be valid if the products were maintained and stored for hundreds of years.
NZA's approach seeks to overcome data reporting inconsistencies
The NZA proposed by MIA aims to circumvent the variations in regional standards and inconsistencies in data reporting. It would provide a point-in-time assessment of the quality of a company's implementation plan and the size of the emission cuts implied by decarbonisation ambitions, to then assign a score to each entity.
Based on a five-point scale, the score would be based on Moody's opinion of the strength of a company's carbon transition plan. The highest score of NZ-1 would imply that an entity's plan is aligned with the goals of the Paris agreement, limiting temperature increases to 1.5°C. The lowest score of NZ-5 would imply a temperature rise of 2.6°C.
Scores would be updated on an annual, or ad-hoc basis, at the request of the scored entity. 
What's next for developing the NZA framework?
MIS will engage in a consultation process with market participants to gauge interest in the framework. It has issued a request for feedback which is due by 31 January 2023. Initially intended for the non-financial public sector and nonprofit entities, MIS may expand the framework to include financial institutions and governments at a later date.
The NZA score would only be assigned to the company's request and would require its participation. The framework is not intended for public sector entities that do not have their own GHG emissions reduction targets. It would also not apply to entities engaged in project finance or structured instruments.
The Corporate Climate Responsibility Monitor report makes it clear that the validity of a company's net zero plans will rely heavily on the integrity and rigour with which it applies reporting standards and regulations in its disclosures.
In developing its framework, Moody's must ensure that it meets standards of integrity and rigour so that the NZA provides investors with an independent and comparable assessment of a company's transition plans.