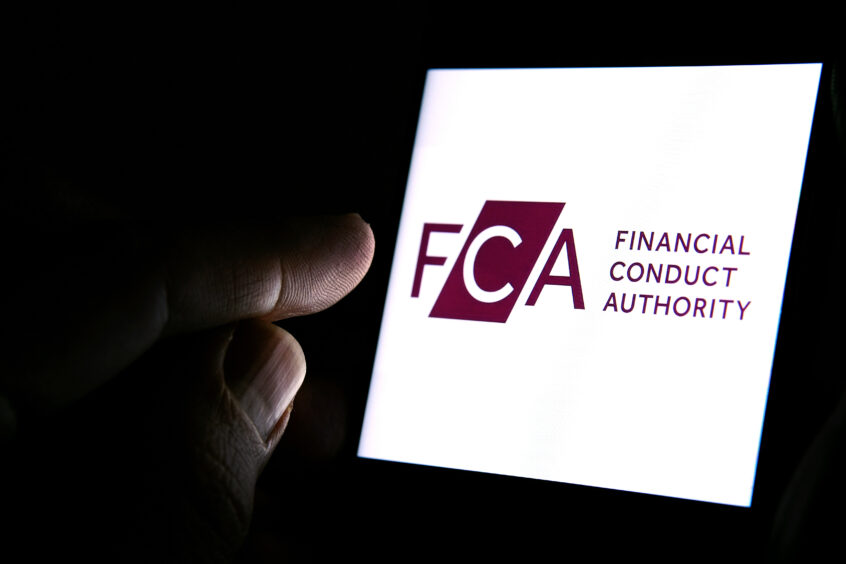 Britain's Financial Conduct Authority (FCA) is convening a panel of market participants to develop a voluntary code of conduct. It is getting closer to parliamentary approval to extend its regulatory oversight to ESG data and ratings providers.
The UK's FCA will form a group to develop a method of conduct for ESG data and ratings providers.
The financial watchdog is developing a regulatory regime to support greater transparency and trust in the market for such providers.
These efforts may be strengthened further if the UK parliament agrees to extend the regulator's perimeter to include ESG data and ratings providers.
Building transparency and trust in ESG-focused financial products
The FCA published a feedback statement in June 2022, similar to a consultation, to promote a sound ESG data ecosystem. To enhance market effectiveness, it sought views from market participants on how ESG-labelled instruments were being marketed, and the role played by ESG data and rating providers. 
With regard to instruments, it focused on the process of developing a prospectus and frameworks for use of proceeds funds. These funds relate, in particular, to green, social, sustainability and sustainability-linked (GSSS) issuances, which have surged of late, and continue to show resilience even amid a decline in the broader bond market. 
The watchdog also asked for feedback on the role played by verifiers and second-party opinion providers. The FCA has expressed interest in introducing regulatory oversight over ESG data and ratings providers. While it awaits decisions from the Treasury on expanding its regulatory role, it is encouraging market participants to develop and follow a voluntary code of conduct.
Developing regulatory transparency and trust in ESG investments
The development of the voluntary code will be overseen by the International Capital Markets Association (ICMA), and the International Regulatory Strategy Group (IRSG). These two bodies are expected to apply their knowledge of global and UK financial markets to reach a balanced representation of all stakeholder groups.
ICMA is a not-for-profit association, headquartered in Switzerland, whose members are global market participants and stakeholders. It is the global body that has developed the rules and best practices for the issuance of GSSS bonds, called 'The Principles'. This has resulted in the development of sustainability frameworks, a necessary prerequisite to raising financing in this market. 
ISRG is a joint venture of The City UK and the City of London. The former is an industry-led body representing the UK financial and related professional services industries. The City of London is the governing body of the Square Mile, also known as the traditional financial district of London.
Members of the FCA, the Bank of England, and government departments, along with financial regulators will serve as observers on an independent group convened by ICMA and ISRG. The group will be chaired by investment manager M&G (LON:MNG), ratings group Moody's, London Stock Exchange Group (LON:LSEG), and the law firm Slaughter and May. It will be made up of a cross-section of market participants, including investors, ESG data and ratings providers, as well as rated entities.
What's next in the FCA's ESG strategy?
The FCA sees industry-led solutions helping support the development of its ESG strategy. It stressed the importance of transparency and trust by market participants in selling ESG-related instruments. Since the marketing of such instruments relies heavily on information from data and ratings providers, oversight over the standards, disclosures and data provided by them is expected to promote trust and transparency.
In a policy paper published in March 2022, the Economic Secretary to the Treasury (EST) discussed the extent of the FCA's regulatory oversight, or perimeter. Agreeing that setting common standards and regulations could help the UK take the lead globally, the EST noted that there was support in Parliament to bring ESG data providers into the FCA's perimeter.
The regulator will provide updates on its progress, as part of its business plan and annual report in 2022, and expects to release a more detailed assessment of progress in early 2023. 
Improving ESG data and ratings may help
Setting up a voluntary framework by involving industry stakeholders holds the promise of eliminating pitfalls associated with inconsistent ESG ratings and data capture methods. The involvement of Moody's, for example, could be instrumental in achieving this consistency, given the relative uniformity and correlation among the ratings provided by the major credit ratings agencies.
The FCA's potential to improve transparency and trust in ESG data and ratings may also help provide an example for other regulators who face a backlash against ESG-themed investing.