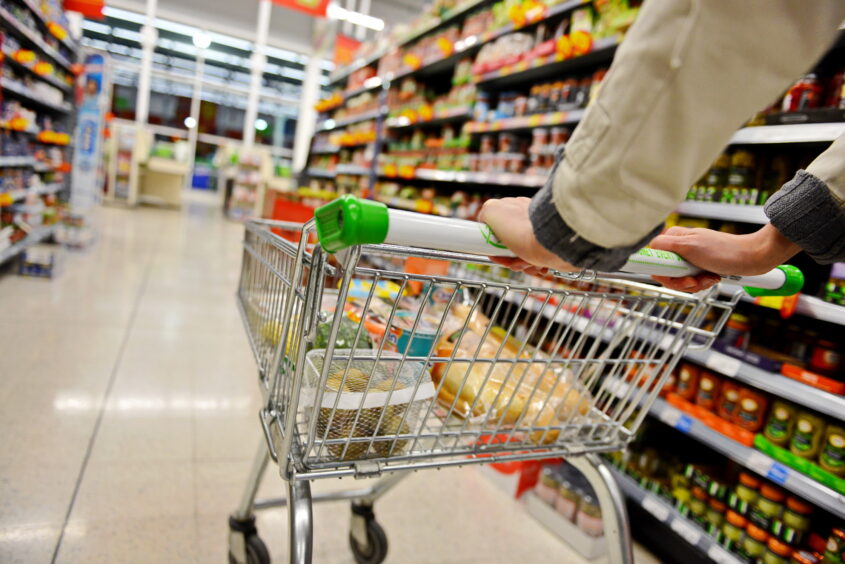 The UK's Competition and Markets Authority (CMA) is to launch an investigation into the environmental claims made by fast moving consumer goods (FMCG) companies. 
The CMA will examine whether the claims made by FMCG companies are falling in breach of the UK's consumer protection regulations.

 

Companies found to be non-compliant could face formal action, such as an official investigation into their specific practices.

 

Businesses in every sector should heed the warning that greenwash claims will no longer be tolerated.
The CMA has confirmed its plans to investigate the environmental claims made by the FMCG sector. By doing so, it hopes to protect consumers from being misled by inaccurate or unsubstantiated messaging during their everyday shopping activities. 
"These products are the essentials on everyone's shopping lists: food and drink, shampoo, laundry detergent, toothpaste, cleaning products. As more people than ever try to do their bit to help protect the environment, we're concerned many shoppers are being misled and potentially even paying a premium for products that aren't what they seem, especially at a time when the cost of living continues to rise," said Sarah Cardell, chief executive of the CMA. 
She continued: "Our work to date has shown there could be greenwashing going on in this sector, and we'll be scrutinising companies big and small to see whether their environmental claims stack up. Now is a good time for businesses to review their practices and make sure they're operating within the law." 
What will the CMA be investigating?
The CMA plans to analyse the environmental claims made about a wide range of essential items included within the FMCG sector, such as food and drink products, toiletries and household cleaning solutions. Its investigation will cover claims made both in stores and online, as it seeks to identify misleading or unsubstantiated statements that could be labelled as greenwash. 
Examples could include messaging containing vague terminology or that is not supported by sufficient evidence. Such practices are considered problematic, as they could influence consumers to purchase products that do not align with their personal values. With a rising number of individuals now willing to pay a premium for more sustainable products, there is also the risk that greenwash claims could lead them to spend more money on products that fail to deliver their promised benefits. 
Consumer protection laws have long been established within the UK as a means of protecting the public from this sort of issue. The Consumer Protection from Unfair Trading Regulations (CPRs), for example, establish an outright ban on misleading actions or omissions. 
Through its investigation, the CMA will determine whether the environmental claims made by FMCG companies fall in breach of these laws. Should it discover any unfounded or misrepresentative marketing, the organisations involved could face formal action such as an official investigation into their specific practices. 
Advancing the crackdown on greenwash claims
The CMA's latest announcement comes as part of its broader crackdown on greenwash. Its previous work includes the development of the Green Claims Code, a six-point guide that advises businesses on how they may communicate their sustainability credentials without misleading consumers, and its thorough investigation of environmental claims made by the fashion industry. 
As the organisation advances its strategic framework for the promotion of environmental sustainability, it will consider launching further investigations into additional sectors. This suggests that all UK businesses, no matter their industry, ought to review their marketing activities to ensure that they will not face penalties later down the line. 
Greenwash is a risky business
In addition to the regulatory consequences of greenwash, companies engaged in such practices are increasingly at risk of damaging their reputation. As more and more claims are called into question, those that fail to hold up under investigation will suffer the distrust and discontent of consumers and investors alike. 
Currently, many of the definitions and boundaries as to what constitutes greenwash are unclear. This presents an ongoing challenge for businesses, as they will have to ensure that the environmental claims they are making are sufficiently backed by solid evidence that is easily understood by each of their stakeholders. 
As the CMA advances its crackdown on greenwash, companies will have little choice in the matter. The announcement of its investigation into the FMCG sector, therefore, should serve as a warning that time is running out for those that continue to engage in misleading or unsubstantiated claims.