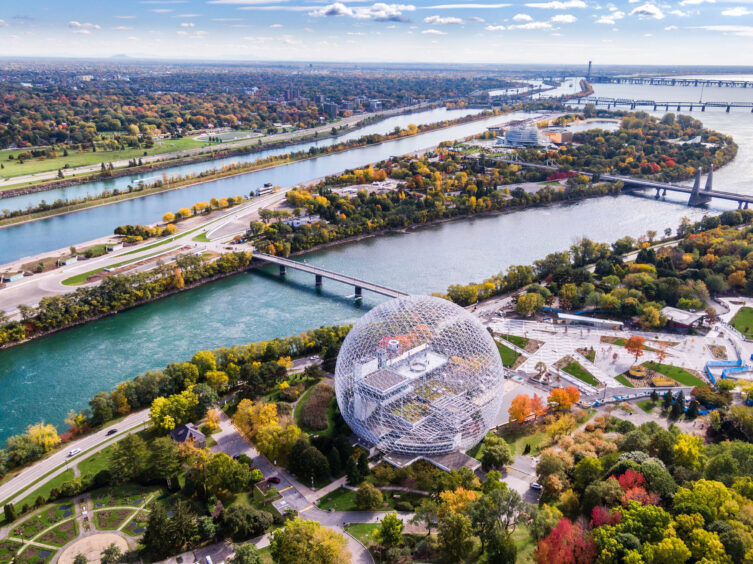 Ministers from around the world arrived for the high-level segment at COP15 on Thursday. Negotiations remain at an impasse following walkouts on Wednesday, raising concerns that significant technical elements of the Global Biodiversity Framework (GBF) are being left for ministers to resolve.
Ministers from various countries will meet at COP15 for the high-level segment, scheduled between 15 and 17 December.
Walkouts during negotiations on resource mobilisation on Wednesday mean significant technical elements of the text are being left for ministers to resolve.
The summit is expected to see agreement over a new GBF, which is deemed the 'Paris moment for biodiversity'.
Why did negotiations stall?
On Wednesday, developing countries put forward two proposals on funding – a Global Environment Facility (GEF) reform and a new fund for resource mobilisation. Developed countries responded that they could only commit to talking about funding modalities at COP16, resulting in a collapse of negotiations with several global south countries walking out late in the night. 
For developing countries, having a GBF that is balanced between action targets and requirements and providing financial support is a red line. Until there is some progress on financing, it is possible that the negotiations will remain blocked.
On Wednesday at the Friends of the Chair (FoC) session on monitoring, Mexico announced that developing countries will no longer participate in FoC until the situation is resolved.
In order to move forward, everyone needs to show more flexibility on resource mobilisation and the Resource Mobilization Strategy has to increase financial resources. This should include development aid and private funding.
All developed countries should commit to increasing finance for biodiversity by mobilising new, additional, predictable, and timely resources to developing countries, in line with the ambition of the Post-2020 GBF. The private sector can also contribute through philanthropic and private sector and other funds, focusing on the conservation and sustainable use of biodiversity. This must also include more ambitious pledges from Multilateral development banks and international financial institutions. 
Progress on other targets remains limited 
As for Target 15, covering mandatory assessment and disclosure, countries are close to a final consensus. The second part of Target 15 on reducing negative impacts on 50% has not featured significantly in the negotiations so far, and will be taken to the ministerial discussions. 
Mandatory disclosures to shift investment patterns must remain in the final text. They are expected to unlock private funding for nature, sending a clear signal to the business community, and enabling the alignment of private financial flows from investors and businesses.  
Negotiations for Target 18, which is about eliminating environmentally harmful subsidies, were livened up when the Mexican representatives promised a bottle of tequila for every bracket removed from the text. An agreement was reached to take "reform" out of brackets, which is considered a positive step in the right direction. 
There was also support for "identify" to be included in the text, which is an essential first step in subsidy reform. Concern remains that "eliminate" could still be removed, with resistance to this term from key countries, which would reduce the overall ambition of the target below the levels of the 2010 Aichi target. 
The scope is to fully reform, eliminate or phase out environmentally harmful subsidies and incentives and increase positive incentives. This is essential to ensure public money is invested in activities that support conservation and sustainable use of biodiversity. 
Meanwhile, the language around a goal of nature positive by 2030 is still the text, but not secure – there have been questions on whether the goal is achievable. More than 700 scientists and researchers from 67 countries have released a statement reinforcing the need for ambitious targets by 2030 to focus, motivate and finance actions to start reversing biodiversity loss. 
What are ministers expected to discuss?
Negotiations around the details of the 30×30 language have been contentious and long. The final details – in particular the percentage itself – won't be resolved until the ministers arrive. Given the accelerated loss of biodiversity and the repeated call by experts on the need for action, it is essential for governments to maintain the ecological integrity of an international policy framework that could define biodiversity and ocean health for decades to come.
Parties at COP15 are defining success by whether the 30×30 target will or will not be agreed. In doing so, they're deprioritising ambition around production and consumption footprint goals and targets. This lack of focus is a cause for concern because, even if 30×30 is secured in Montreal, we must also deliver a global biodiversity agreement that will sustain the remaining 70% of land, ocean and freshwater and the species that depend on it. 
30×30 and ecological footprint targets and goals must be looked at together as 30×30 alone will not halt nature loss. This will be a focus for the high-level segment.
Andrew Deutz, director of biodiversity and policy infrastructure at The Nature Conservancy, commented: "The bloated and bracketed text within the draft Global Biodiversity Framework remains disappointing and concerning. We expected text on key areas to be cleaner and sharper by this point in the negotiations and to reflect the ambition needed to halt and reverse biodiversity loss by 2030. Instead, as the final deadlines loom, we are seeing worrying signs of weakening.  We hope and expect that Ministers will set the direction needed and give the mandate for a bold new framework that reflects the urgency for action that science dictates we need for a livable planet."