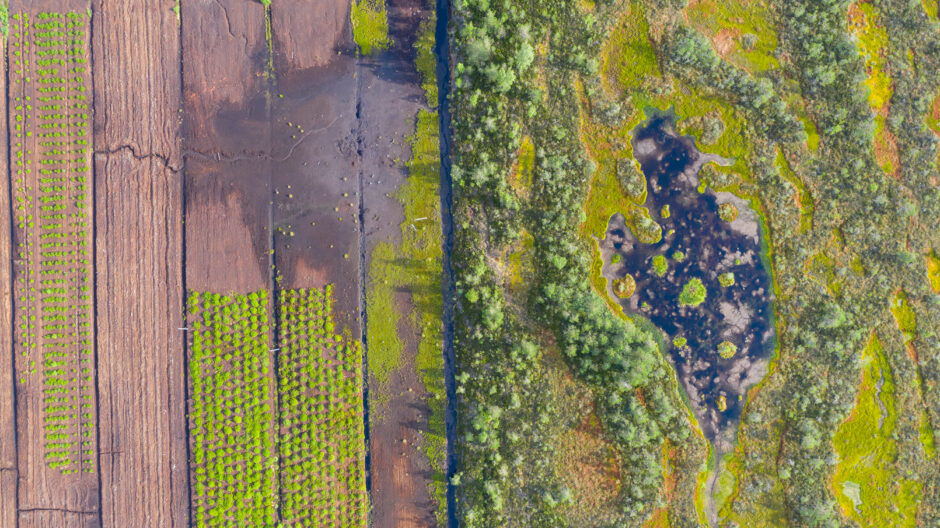 The UN Environment Programme (UNEP) and S&P Global (NYSE:SPGI) have launched the Nature Risk Profile, a new methodology to analyse companies' impacts and dependencies on nature.
UNEP and S&P have launched Nature Risk Profile, a new methodology for the financial sector.
With half of the world's GDP highly dependent on nature, biodiversity loss is a pressing concern for global business leaders. 
There are more tools to measure biodiversity- and nature-related risks on the market, suggesting increasing awareness and interest in the matter. 
What is the Nature Risk Profile?
The new methodology will enable the financial sector to measure and address nature-related risk, by providing scientifically robust and actionable analytics on nature impacts and dependencies. It outlines metrics and data that enable companies and investors to identify and quantify nature-related exposure. 
It covers several key areas, including risks arising from companies' impacts on biodiversity, risks arising from companies' dependencies on biodiversity and potential risks via proximity to biodiverse areas. UNEP and S&P said the potential impact of the Nature Risk Profile methodology is significant, transforming the parameters of financial decision-making. Developed by experts from across the conservation, business, and finance communities, it aligns with the emerging approach of the Taskforce on Nature-related Financial Disclosures (TNFD) and will support the implementation of TNFD's disclosure framework.
Users can combine company-level information with best-practice nature-related data to calculate risk metrics. It is built around using science-based impact and dependency measurement tools, including the Exploring Natural Capital Opportunities, Risks and Exposure database and the developing Ecosystem Integrity Index.
S&P Global Sustainable1 has also launched a new knowledge community inviting investment managers, insurers, businesses, non-profits, and others to collaborate on further developing the methodology, with a view to accelerate the shift of capital towards nature-positive outcomes. This pilot programme will support the practical implementation of the TNFD framework process using geospatial biodiversity datasets curated by the UN Environment Programme World Conservation Monitoring Centre (UNEP-WCMC) and partners, combined with S&P Global's information about local business activities.
Protecting nature will also ultimately help businesses
Half of the world's GDP is highly dependent on nature, making biodiversity loss a growing concern for global business leaders. According to the World Economic Forum's 2023 Global Risks Report, biodiversity loss is the fourth most severe global risk over the next ten years behind climate action failure, climate change adaptation, and extreme weather. 
According to a report by the Coalition of Finance Ministers for Climate Action published in June 2022, the economy's relationship with nature is twofold, as economic and financial risks come from impacts and dependencies on biodiversity and ecosystem services. Climate and nature-related risks share common characteristics and are interdependent, despite differences in how they materialise. 
Dr Richard Mattison, president of S&P Global Sustainable1, said: "Against the backdrop of net zero commitments from investors and companies, it is essential that net zero for climate should be net positive for nature in line with the important work of the TNFD. The development of this new methodology will be key to unlocking better understanding, analysis and action around nature-related risks for companies and investors. Significantly, the methodology will also be open access, and developed and refined by stakeholders, to support transparency and adoption."
More software to calculate risks becomes available
The Nature Risk Profile was announced in Davos around the same time of Biodiversity Risk Filter and the Water Risk Filter, two screening tools for corporates developed by WWF.
According to Matt Jones, head of nature economy at the UNEP-WCMC, they all draw on aligned elements of other existing tools and data, such as the Exploring Natural Capital Opportunities, Risks and Exposure (ENCORE) tool and the Integrated Biodiversity Assessment Tool, which contributes towards consistency across the tool ecosystem. 
He said: "The Nature Risk Profile was created as an open access methodology that can be readily picked up into existing tools and approaches of environmental, social and corporate governance and financial data service providers."
Market participants need a credible, quantitative approach to measure the biodiversity impact and dependencies of their operations and portfolios, mitigate risks, and advance nature-positive outcomes to build resilience. The emergence of these technologies signals rising awareness of the importance to calculate risk, with companies and investors now having more opportunities to do so.