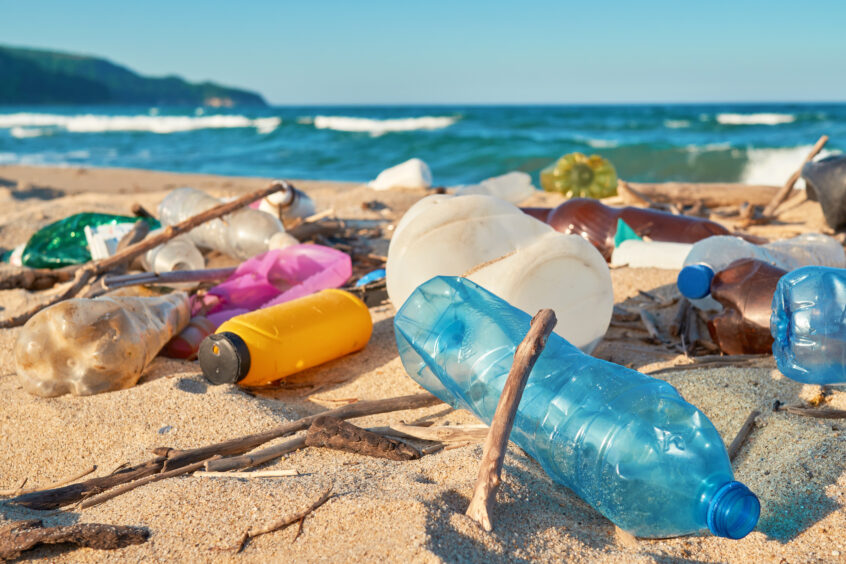 New research suggests that the most advanced technologies in plastics recycling may result in environmental trade-offs.
A comparative analysis of plastics recycling technologies has concluded that the most advanced available methods are the least environmentally sound.

 

This controversy is likely to influence upcoming legislation that will determine the global approach to resolving the plastics crisis.

 

For recycling to provide an effective solution, we need rapid advances in technology that are backed by continuous research to avoid further environmental consequences.

 
Researchers from the US National Renewable Energy Laboratory (NREL) have conducted a comparative analysis of the technical, economic and environmental variables associated with different technologies used in plastics recycling. Their work has revealed the various limitations of each available option, with the conclusion being that there is still some way to go in the development of effective solutions. 
"To really enable a circular system where we keep as much material in the economy as possible, that's when we really need to improve our [material] retention through things like better sorting and better yields of your recycling processes," said lead author Taylor Uekert.  
"It's not just that you can recycle plastic. It's how effectively can you recycle that plastic?". 
Plastics recycling technologies: The results are in
When conducting their analysis, the researchers assessed each technology's use on four of the most common types of plastic waste. These included the polyethylene terephthalate (PET) typically used to make bottles, trays or carpets, as well as three polyolefins that are widely used by the packaging and toy industries. 
For each polyolefin, there are two recycling technologies currently available. Mechanical recycling involves grinding down the plastic before melting it into something new, while solvent-based dissolution enables impurities to be removed to improve the material's quality. Both of these methods can also be used to recycle PET, in addition to three chemical approaches known as enzymatic hydrolysis, glycolysis and methanolysis. 
Chemical technologies, which are considered to be more advanced than their mechanical counterpart, have been widely championed for their ability to be used with a larger selection of waste streams. They have also been shown to maintain the quality and characteristics of the materials they recycle, whereas mechanical methods typically result in a downgraded product.
The new study provides further support for these conclusions, showing that the quality of mechanically recycled plastics remains poor. This method took the upper hand, however, when it came to environmental and economic concerns. According to the researchers, mechanical plastics recycling offers the smallest ecological footprint at the lowest available cost.  
Advanced chemical approaches, meanwhile, were found to result in environmental trade-offs including pollutant emissions and excessive energy consumption. With these trade-offs in mind, the researchers warned that chemical recycling technologies should not be labelled as sustainable, circular solutions. 
A critical period for plastics recycling
The NREL researchers are not the first to question the effectiveness of chemical recycling technologies. Environmental organisations, including the Global Alliance for Incinerator Alternatives and the Basel Action Network, have previously highlighted the risks of relying on these methods, referring to them as "a fantasy beast that has yet to establish its efficacy and economic viability, while already exhibiting serious environmental threats." 
On the other side of the debate, the plastics industry and the corporations that rely on it have broadly supported the expansion of chemical recycling as a solution to plastic waste. Trade associations such as the British Plastics Foundation and the Plastics Industry Association stand in strong support of these technologies, while a number of fast-moving consumer goods companies have called on suppliers, regulators and investors to expand the supply of chemically recycled materials. 
For these stakeholders, plastics recycling can serve as an alternative to the elimination of plastic usage altogether. If they are able to recover and recycle the same amount of plastic as they use, the argument goes, then they will essentially be able to continue their business as usual while offsetting the impacts of its production and wastage. 
With world leaders having recently entered into the two-year process of establishing global legislation to address the plastics crisis, the ongoing debate over recycling technologies is likely to have a significant influence on future regulatory measures. Given that the treaty under development could be the most significant environmental multilateral deal since the Paris Accord, it is of the utmost importance that extreme caution is taken to ensure that it delivers its intended results. 
If recycling is to be the solution, then technological improvement is necessary
By comparing the trade-offs and benefits of different recycling technologies, the NREL researchers have shed some light on the complexity of developing effective solutions to plastic waste. Their findings suggest that, if recycling is to resolve the plastics crisis, then the available technologies must rapidly advance.  
According to the study, the industry's next focus should include the decarbonisation of chemical recycling facilities and the development sorting and pretreatment infrastructure to improve the quality and quantity of materials that can be recycled mechanically. With these improvements, there remains some hope that recycling technologies could prove effective. 
As these technologies are developed, it will be important to conduct full assessments of their technical, environmental and economic impacts. The NREL's findings highlight the issues that may arise if these factors are not properly accounted for, with the concern being that ineffective technologies may be given the support of upcoming legislation.