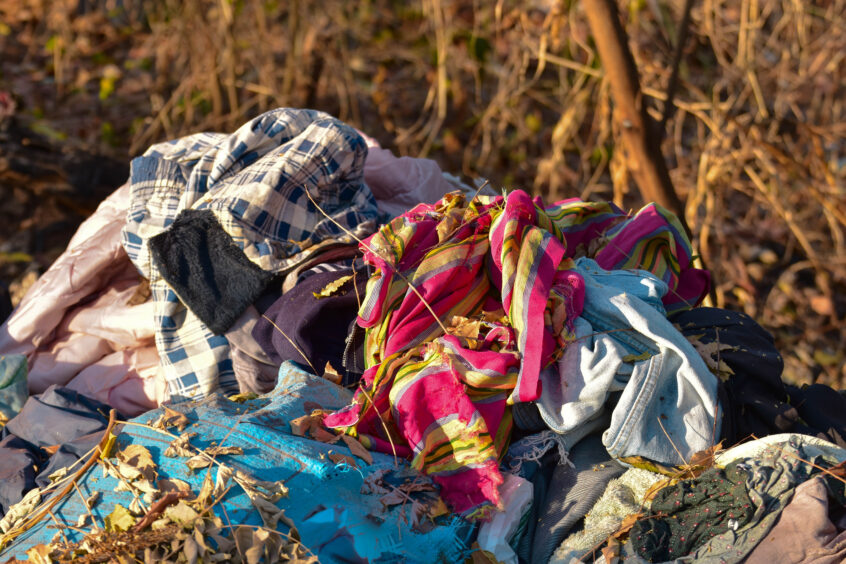 The fate of used textiles is often unclear, but recent developments including an investigation of Dow's (NYSE:DOW) recycling programmes suggest that companies will soon face pressure to improve their transparency. 
The European Environment Agency (EEA) has called for greater transparency regarding the management of textile waste, while Dow is facing backlash over an investigation into its recycling initiatives. 

Mismanaged textiles

contribute to a wide range of social, economic and environmental issues, but the lack of clear evidence as to where they end up is limiting the development of effective solutions.

 

As measures to address textile waste converge with technological advances, companies will be left with little room for discrepancy.

 
The European Environment Agency (EEA) has released a report that explores the impacts of the EU's textile waste. Specifically, it focuses on the waste exported to external countries, drawing the alarming conclusion that the fate of used textiles remains largely uncertain. 
Its report coincides with a Reuters investigation into one of Dow's recycling programmes, which uncovered a lack of transparency regarding its management of shoes that were supposed to be recycled into playgrounds and running tracks. 
Textile waste: burdening people, profits and planet
Global textile production consumes around 98 million tons of non-renewable resources each year, including fertile land, fresh water and fossil fuels. Estimates suggest that just 1% of these textiles are recycled, while the remainder is downcycled, landfilled or incinerated. 
Mismanaged textile waste contributes to various forms of pollution and is a major source of greenhouse gas emissions. Synthetic fibres, dyes and other chemicals can leach into the surrounding environment, contaminating soils and waterways. Landfill and incineration generate methane and CO2, causing disastrous levels of air pollution and driving global warming. 
Furthermore, the mismanagement of used textiles results in significant economic consequences. According to the Ellen Macarthur Foundation, the resources lost to inefficiencies in current waste systems are costing the global economy more than $500 billion per year. 
It is also important to consider the social impacts of textile waste. The shift towards cheap, synthetic clothing has generated a growing volume of waste that is often exported from wealthier nations to some of the world's most vulnerable communities. This allows countries in the Global North to wipe their hands of the waste they create and adopt the optimistic assumption that it will be reused or recycled.  
For receiving populations, the reality is often far darker. Many of the items they receive are damaged or otherwise unsellable, so are simply landfilled, incinerated or openly dumped.
This means that vulnerable communities are left to suffer the resulting environmental consequences, despite their complete lack of responsibility for causing the problem. Even when used clothes are of good quality, they are often re-exported or sold via exploitative, unregulated markets rather than being donated to those most in need. 
Without clear evidence, the problem cannot be addressed
The EEA report reveals that the annual volume of textiles exported from the EU had more than tripled between 2000 and 2019. Over the same period, the trade value of used textiles significantly decreased.  
Although the EEA was able to determine that Asia and Africa received approximately 41% and 46% of its exports respectively, it notes that the final destination of textile waste is generally uncertain. Most of the evidence available was merely anecdotal, leading to some alarming conclusions. 
"The exports are a mix of textiles that can, in principle, be reused in the receiving countries. However, in reality, they may be landfilled: textiles that cannot be reused typically end up being downcycled or disposed of in landfills or dumps," the EEA explained. 
"There is little research or information on the actual reuse rate in the receiving countries, the share of used textiles that ends up as waste, and the specific waste management systems and their abilities to handle the used textiles that cannot be reused in a sustainable way. Both the EU and the destination countries need to address the challenges around the growing amounts of exported used textiles and the overall uncertainty about their fate." 
With this lack of transparency, it is difficult to see how textile waste management can be improved. The development and implementation of effective solutions demand a full understanding of the issue at hand. 
Future action will depend on textile transparency
The enforcement of new regulations, such as the UK's upcoming revision of its resources and waste strategy or the EU's strategy on sustainable and circular textiles, will not be possible without clear evidence as to what is going on. Public-private collaborations will be limited by their lack of shared knowledge, while consumers and investors will not have the information they need in order to voice their demands. 
Exemplifying these issues is a Reuters investigation into one of Dow's recycling programmes published in February 2023. The commodity chemicals company had partnered with the Singapore Government to convert used trainers into a material that would be used to build playgrounds and running tracks. When Reuters' journalists made a donation, however, they discovered that the shoes were instead being exported to Indonesia and sold as second-hand goods. 
Given that the shoes were not incinerated, dumped or landfilled, it could be argued that this discrepancy is hardly worth making a fuss about. Indeed, certain studies suggest that lifecycle extension through the reuse of garments is among the most effective methods for reducing the impacts of used textiles. 
Nonetheless, Dow's lack of transparency has now been called out in public. Although its programme may still be considered environmentally friendly, the company is likely to receive some degree of backlash for its alleged dishonesty. 
"The project partners do not condone any unauthorized removal or export of shoes collected through this program and remain committed to safeguarding the integrity of the collection and recycle process," said Dow in a statement on behalf of its sponsors. The firm has conducted its own investigation and removed certain partners from its continued initiative, highlighting its efforts to control the damage done by Reuters' exposure. Dow was contacted for further comment.
The emergence of new technologies leaves companies with little room for discrepancy
When investigating Dow's recycling programme, Reuters relied on Bluetooth-enabled trackers that were inserted into each shoe and connected to a smartphone app. Through its use of digital technology, it was able to monitor the shoes' exact location in real-time, gathering irrefutable evidence that would support its subsequent accusations. 
Such a system is far from unique, as recent years have seen the emergence of various tracking technologies that are designed to improve the traceability and transparency of global supply chains. With the development of digital product passports, online databases, invisible markers and a range of alternative solutions, companies have several options that could help them to monitor and communicate their approach to waste management. 
As the regulatory environment continues to evolve, converging with stakeholders' demands for more sustainable choices, these solutions will become more available. Demand will be driven by companies that wish to remain competitive and compliant so by demonstrating their actions towards social and environmental goals. 
Given that any hint of dishonesty could result in reputational damage or legal penalties, improvements in traceability and transparency will no longer be a choice. As such, businesses ought to prepare themselves by exploring the opportunities already available. Failure to do so could limit their chances of survival under rapidly changing conditions.