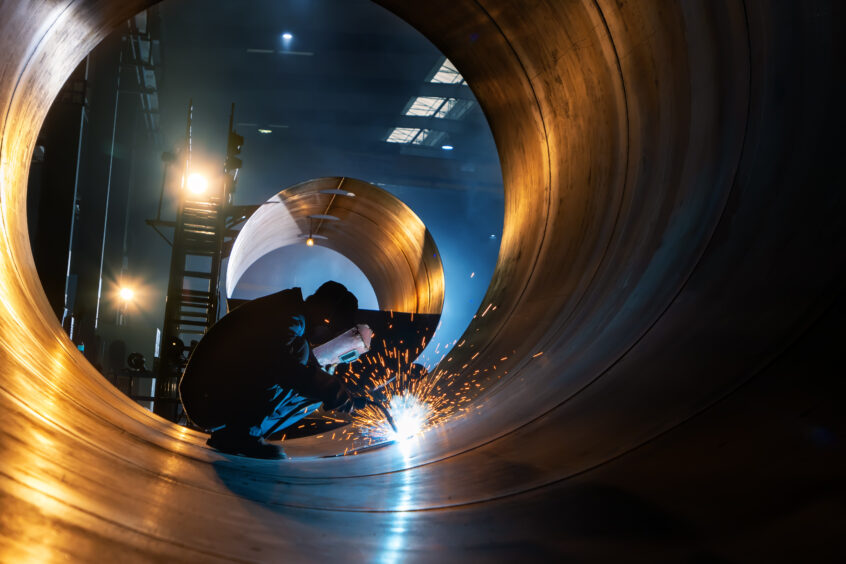 ArcelorMittal has partnered with Mitsubishi Heavy Industries Engineering, BHP and Mitsubishi Development to trial carbon capture and utilisation and storage (CCUS) technologies in steelmaking.
The four companies, all in hard-to-abate sectors, will jointly fund a multi-year trial of CCUS technologies for the steel industry.
Based on the International Energy Agency (IEA)'s Net Zero scenario, CCUS needs to be used to abate emissions from 53% of steel production by 2050.
The steel industry needs to adopt decarbonisation technologies within this decade to meet its net zero commitment by 2050.
Major steel players combine to trial CCUS solution
ArcelorMittal (NYSE:MT), BHP (ASX:BHP), Mitsubishi Heavy Industries (JAP:7011) and Mitsubishi Development (MD) have signed a joint funding agreement. They will collaborate on a multi-year trial of Mitsubishi Heavy Industries Engineering's (MHIENG) CCUS technology with Arcelor.
Arcelor's facility in Gent, Belgium, and another site in the US will serve as trial locations. The Luxembourgian steel giant previously set a 2030 goal of reducing its CO2 emissions by 25% globally and 35% in Europe. The use of carbon capture and storage (CCS) and CCUS is part of its Smart Carbon path to decarbonise its steel production. 
BHP and MD will participate as suppliers of raw materials. MHIENG will supply its proprietary CCUS technology and engineering support. MHIENG's CCUS technology has been installed in 14 plants globally since its development in 1990, with two more under construction.
Capital intensive nature makes rapid refurbishment of steel plants difficult
The steel plant in Gent uses the blast furnace method of steel production. The Mission Possible Partnership (MPP), an alliance focused on the transition of carbon-intensive industries, believes that retrofitting existing blast furnace-basic oxygen furnace (BF-BOF) plants with CCUS may not be cost-effective in the long term. This method of producing steel accounts for about 70% of global steel production today. 
The capital-intensive nature of steelmaking means the best time to retrofit a plant is at the end of its investment cycle. According to MPP, this is typically 20 years for a BF-BOF plant. This aspect adds a further challenge to the decarbonisation of the industry. Even if CCUS technologies are ready to be rapidly deployed after trials, not all steel plants will be eligible for refurbishment at once. 
Steel decarbonisation pathways pose multiple challenges
Full-scale development of CCUS is vital to decarbonising the steel industry, which is responsible for 8% of global CO2 emissions. The IEA said that electricity, hydrogen and CCUS are the three main routes to decarbonising steel production. The effective and timely deployment of these routes, however, will require a large amount of investment in infrastructure for each. For CCUS, this entails installing suitable CO2 storage capabilities or building suitable CO2 transport networks.
A key factor to consider in the various pathways are the timelines involved. Both the MPP and the IEA have stressed the importance of deploying key technologies to decarbonise steel in the 2020s. This will help put the industry on a trajectory that is compliant with the IEA's Net Zero by 2050 scenario, which calculates that CCUS needs to be used to abate emissions from 53% of steel production by 2050.
Hydrogen, meanwhile, plays a key role in the MPP's steel sector decarbonisation outlook. Low-carbon and green hydrogen used in steelmaking, however, will require a large ramp-up in both hydrogen production and renewable energy generation. While many major steel-producing countries have committed to invest vast sums to do this, whether adequate capacity can be brought online in time to meet the trajectory to net zero remains a question.
Steel production is projected to grow by a third by 2050, driven by construction and urbanisation, mainly in developing countries. Many technologies that have the potential to produce low-carbon steel are still in the nascent stage, however. In addition to a high-cost base, a competitive wholesale market also creates inertia among producers to act, adding a further challenge to the decarbonisation efforts.