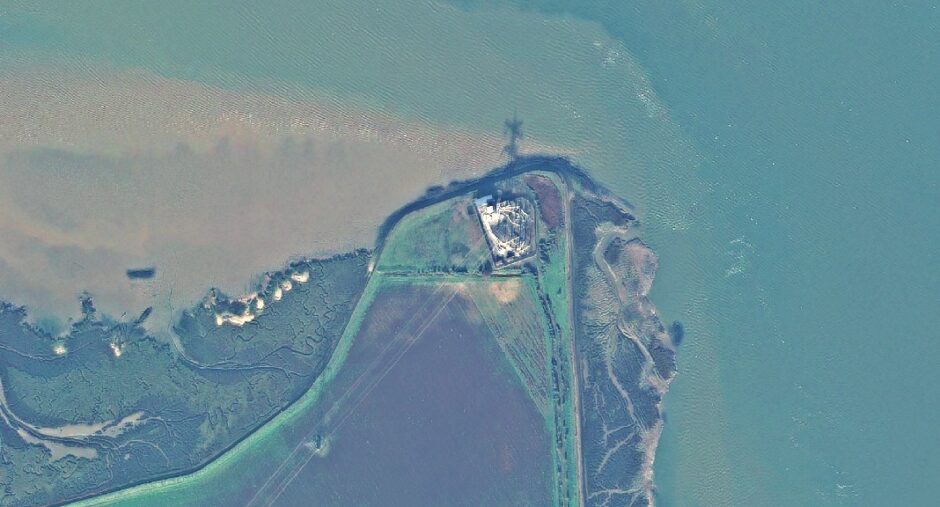 An initiative led by National Grid (LON:NG) will use satellite imagery and data analytics to improve energy grids' monitoring and maintenance. 
A National Grid-led initiative using satellite imagery and data analytics seeks to improve the monitoring and maintenance of the UK's energy grids.
Funded by Ofgem and Innovate UK, the new approach is estimated to yield £22 million in cost savings over a decade.
This technology has the potential to disrupt the monitoring of energy infrastructure, which has traditionally been carried out with ground and aerial surveillance methods.
The project is being led by the National Grid, and includes UK-based satellite analytics provider Spottitt, and Norwegian independent assurance and risk management firm DNV.
How is this technology going to work?
Energy infrastructure has traditionally been monitored with ground and aerial surveillance methods, including helicopters and drones. A limitation of this approach has been the inability of manual methods to monitor remote areas under any conditions.
Spottitt's synthetic aperture radar (SAR) satellite technology appears to provide a solution to this problem. SAR involves bouncing a microwave radar signal off the earth's surface to detect physical properties. Unlike optical technology, SAR can detect changes in habitat and levels of water or moisture through darkness, clouds or precipitation.
As part of the Eye in the Sky project, Spottitt will lead the monitoring trials, data capture and analysis elements. The company's technology will demonstrate the use of open-source SAR satellite imagery and analytics to monitor land movement around the entire grid, as well as the movement of critical assets like line towers and substations.
The company also plans on using sub-metre resolution optical satellite imagery that will help mitigate risk and help with managing changes to assets. During the six-month alpha phase, Spottitt will use its technology to capture data along a 2800 km stretch of the network, which can provide a detailed roadmap for integration and further development.
Sean Colman, innovation manager at National Grid, said: "Eye in the Sky is a really exciting prospect of utilising satellites to complete real-time visual inspections of land changes that affect our assets. If a change is detected, then it has the potential to inform an Engineer on the ground who can then inspect the data to make a more informed decision on how to manage the risk to assets. This is currently done manually, which is a very labour-intensive and costly process."
Accelerating the UK's transition to net zero
The Eye in the Sky initiative is being financed by the Strategic Innovation Fund (SIF), a funding mechanism of energy regulator Ofgem. Working in partnership with Innovate UK, the country's national innovation agency, SIF funds innovative projects that can accelerate the UK's transition to net zero.
The SIF wants to make the UK the 'silicon valley' of energy. It has provided £4.57 million in funding to 40 projects that targeted system integration, data and digitalisation, zero emissions transport, and heat.
Projects are assessed against eligibility criteria set out in a SIF governance document by expert assessors. Ofgem takes their recommendations to make final decisions relating to project funding. Eye in the Sky was one of 11 proposals submitted to Innovate UK, as part of a data and digitalisation challenge. 
Projected payback from Eye in the Sky identifies clear value for energy consumers
Ofgem was looking to fund projects that would provide a net return on investment benefit, among eight criteria as part of the innovation challenge. For Eye in the Sky, the project partners expect to derive £22 million over 10 years in cost savings to National Grid and energy customers.
This is expected to be achieved by replacing manual ground and aerial monitoring, and lowering costs through enhanced risk monitoring. Reduced manual monitoring can also lower emissions associated with operations and maintenance.
According to the information provided by SIF on the funding decision for Eye in the Sky, National Grid partners Spottitt and DNV will receive the bulk of project funding. Spottitt will provide open-source, synthetic aperture radar satellite imagery and analytics.
DNV is a global independent risk management and assurance firm, with experience in safety, sustainable performance, setting industry benchmarks, and devising solutions. According to a National Grid spokesperson, it will take on the role of project manager and will develop an implementation roadmap for potential future phases. Any such developments remain subject to the approval and funding of Ofgem and UKRI.
While the SIF funding has been approved, the expert assessor cited a lack of clarity on the role of DNV as a minor concern. Ofgem has reportedly asked the project partners to provide a more detailed breakdown of the costs, role and activities of DNV for the alpha phase by end-November 2022.
In response, the project partners admitted that DNV's role could have been better explained, and took steps to mitigate Ofgem's concerns. DNV could not be reached for comment, but National Grid has said that it is not aware of any outstanding issues.
Successful implementation could result in beta phase award
The project is in the alpha phase of the SIF competition, which will run until the end of January 2023, culminating in an end-of-phase report from the project partners. Applications for the beta phase of the competition are expected to close by end-April, 2023, with the application process beginning in November 2022. 
The beta phase of the project is expected to begin in September 2023. Ofgem has also identified future potential uses of satellite technology in creating predictive models on climate change, to help understand the impact of weather events on the grid.
Lucy Kennedy, chief executive and co-founder of Spottitt, said: "With a lack of geospatial information about what is going on in and around our critical assets causing 200 billion pounds worth of preventable losses globally, it is exciting to see how the scale, revisit frequency and overall monitoring potential of satellites is being increasingly recognised and explored by owners of critical infrastructure of all types."